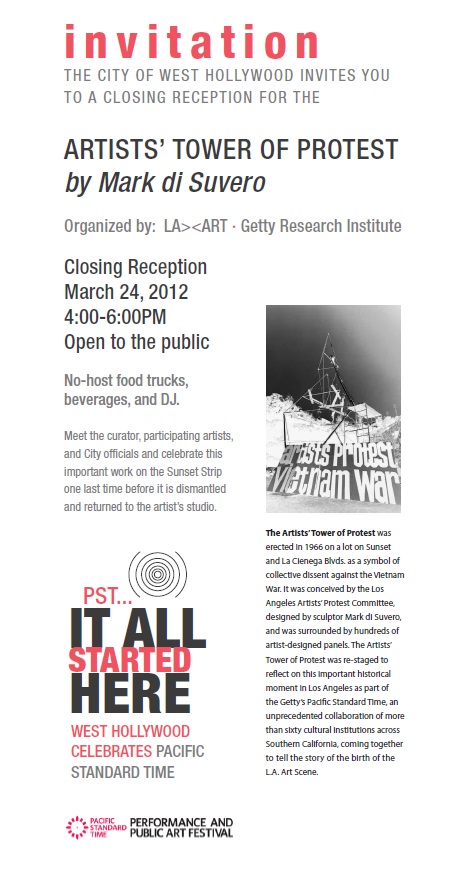 You (and you, and you) are invited to attend the closing reception for the "Artists' Tower of Protest" this Saturday, March 24. The event will take place from 4-6 p.m. at the lot located at Sunset Boulevard and Hilldale Avenue (between 9000 Sunset building and Hustler Hollywood), and will feature a conversation with the artists and curator as well as food trucks.
The "Artists' Tower of Protest" is a public art sculpture that was created as part of the Getty's Pacific Standard Time public art festival. The sculpture is a recreation of artist Mark di Suvero's original "Artists' Tower of Protest" that was errected in 1966 on The Sunset Strip near Sunset and La Cienega Boulevards. The original sculpture was created in opposition to the war in Vietnam and called for artists around the world to submit art panels in protest to the war that were affixed to the sculpture.
The restaged "Artists' Tower of Protest" also generated a call to artists to contribute, but this sculpture reflects on this important historical moment in Los Angeles and the role of arts activism today. The project was curated by Cesar Garcia, LA><ART senior curator.