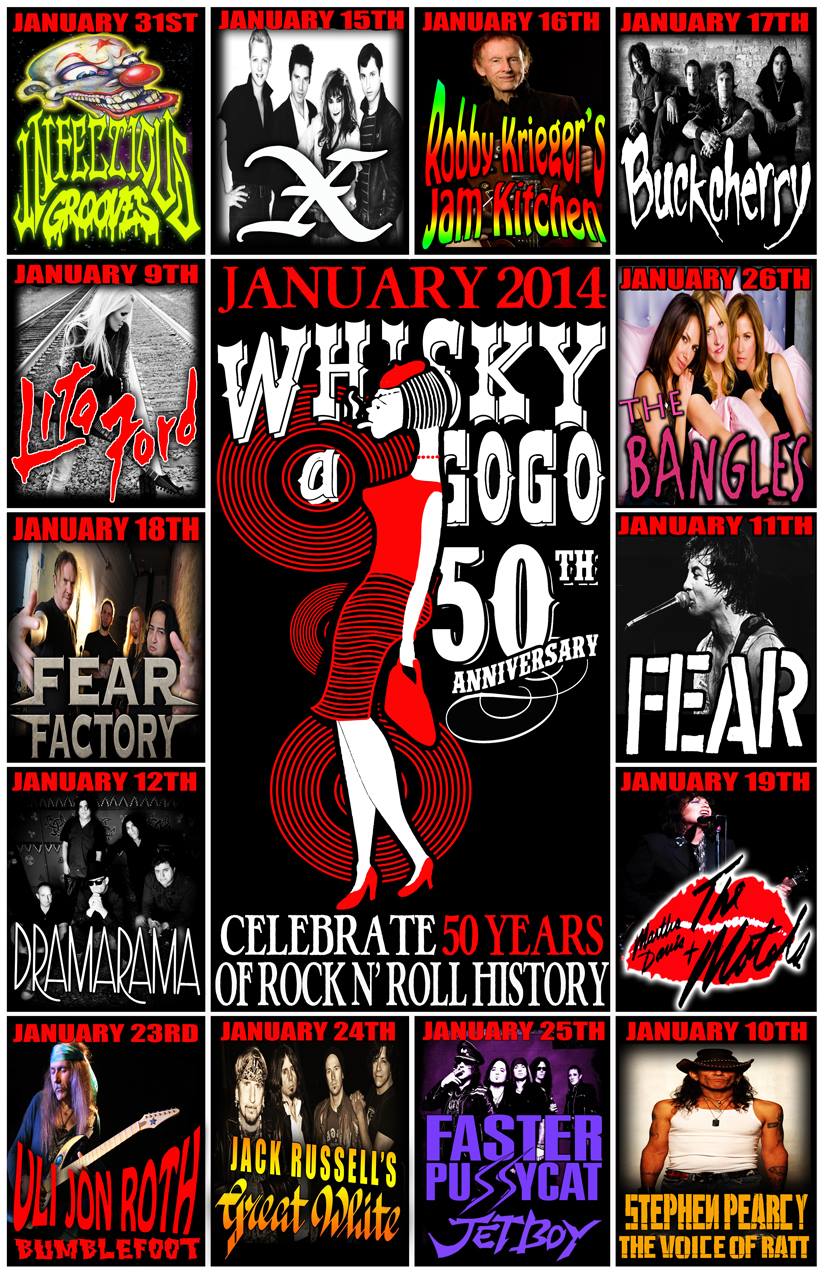 It's not every day that you celebrate a 50th anniversary, especially when the anniversary you are celebrating is for one of the most legendary music venues in the U.S. , the Whisky A Go-Go.
While the official anniversary date is Jan. 16, a one night party isn't enough to celebrate all of the amazing performances that have taken place at this Sunset Strip mainstay – Led Zeppelin, the Doors, the Byrds, Frank Zappa, Johnny Rivers, Tina Turner, Otis Redding, Jimi Hendrix, Alice Cooper, Blondie, Motley Crue, Guns N' Roses, just to name a few – so the iconic venue is celebrating all month long.
Stop by and enjoy a variety of performances celebrating rock and roll, metal and soul.
Jan. 9: Lita Ford
Jan. 10: Stephen Percy
Jan. 11: Fear
Jan. 12: Dramarama
Jan. 13: Bella Donna – A tribute to Stevie Nicks
Jan. 15: X
Jan. 16: Robby Krieger's Jam Kitchen
Jan. 17: Buckcherry
Jan. 18: Fear Factory
Jan. 19: Martha Davis & The Motels
Jan. 20: Rhymin N Stealin' – A tribute to the Beastie Boys
Jan. 23: Jon Roth & Bumblefoot of Guns N Roses
Jan. 24: Jack Russell's Great White
Jan. 25: Faster Pussycat
Jan. 26: The Bangles
Jan. 27: The Long Run – A tribute to the Eagles
Jan. 31: Infectious Grooves
For tickets and more information, visit www.whiskyagogo.com.