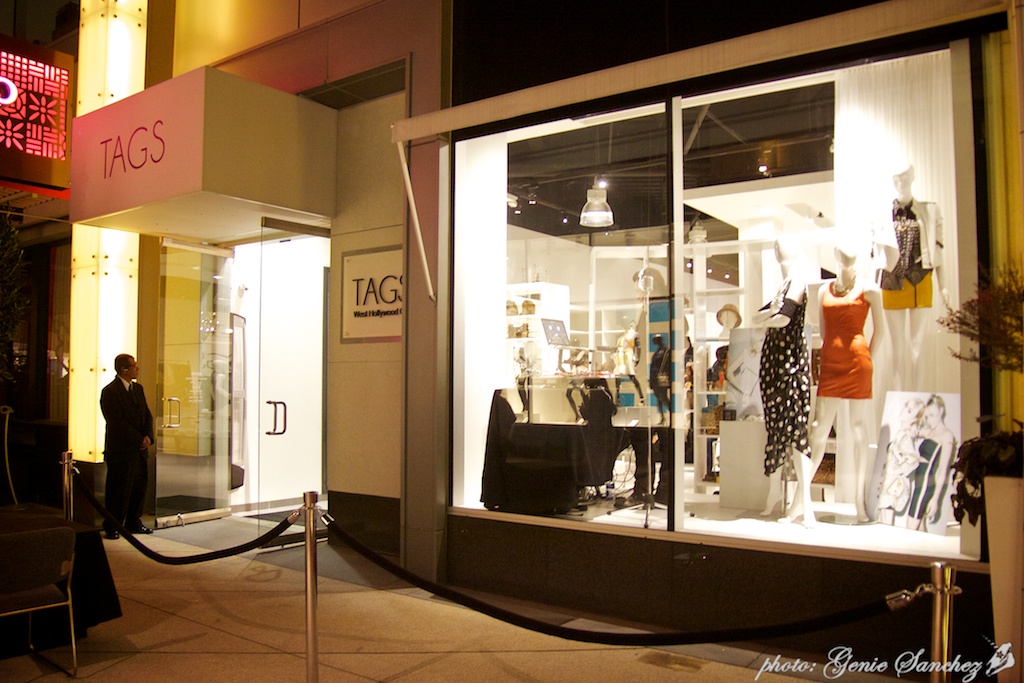 Earlier this month, trendy fashion retailer Live! On Sunset picked up shop, and moved eastbound to a new fashionable space located in The Sunset building. The always forward-thinking retailer also rebranded themselves with a new name, TAGS (Tarrant Apparel Group).
The new flagship location celebrated their freshly relocated boutique digs with a star-studded, red carpet event complete with celeb appearances by trendsetting young fashionistas Tehmina Sunny (Argo, "NCIS"), Tiffany Hines (CW's "90210"), Marisa Lauren (ABC Family's "Greek") and Natalie Dreyfuss (ABC Family's "Secret Life of The American Teenager") among others.
Also on hand were the McClay twins — Alexis and Kymberly — currently in development for their own show on The Style Network and whose clothing line Naven will be one of the featured brands at TAGS. "It's a young contemporary line…mainly silk cocktail dresses, bright colors," noted Alexis. "We're all about empowering women and making a statement. It's a high-end but affordable look for spring."
Stop by TAGS in person to check out the Naven line as well as TAGS own signature brand at their new Sunset Strip locale, 8570 Sunset Blvd. Or visit them online at www.tags.com and enjoy free shipping and returns in the U.S. TAGS features womens and mens clothing and accessories as well as decorative items for your home. www.facebook.com/tagsdotcom
Photos courtesy Genie Sanchez