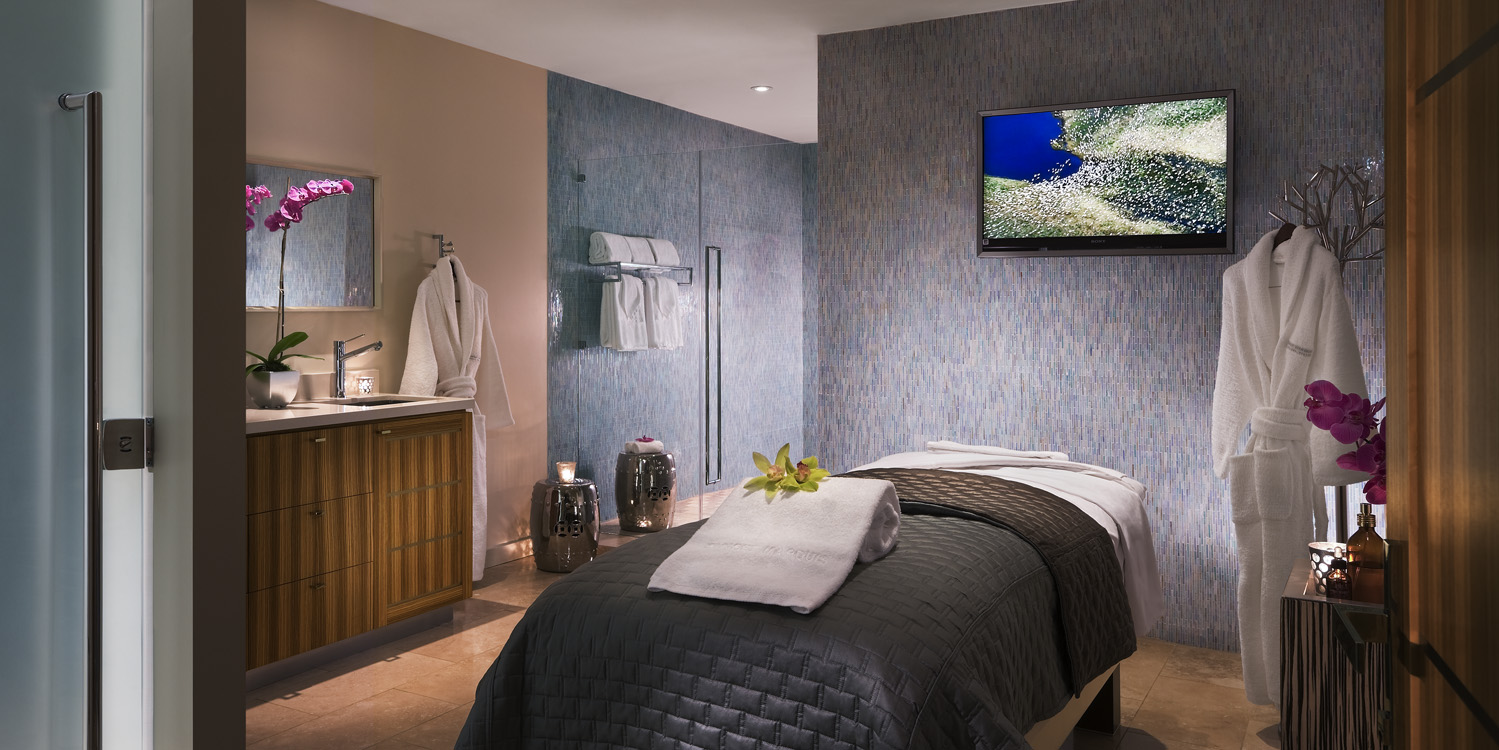 The countdown to the 82nd Academy Awards is in full swing, and in a city that revolves around entertainment, it is more than an awards show, it is THE event of the year. So whether you are walking the red carpet or just wanting to pamper yourself like the stars, Sunset Strip spas have your one-stop beauty needs covered.
Agua Spa at the Mondrian offers a unique and lavish Själ Blue Kashmir-Saphir Facial. This facial is exclusive to Agua Spa and is unavailable anywhere else in California. This perfectly balanced facial is designed to restore fatigued and exhausted skin and is excellent preparation for red carpet events.
The facial begins with a Pearl enzymatic mask for polishing and brightening followed by Kashmir regeneration mask for restoration. Not luxurious enough? Get ready for indulgence as specially chosen gem stones are used for massage and Chakra balance. The facial also ncludes lymphatic drainage using precious oil infused with Blue Kashmir Saphir.
The 60-minute treatment is $195 and available seven days a week. For appointments call 323.848.6070 or visit www.mondrianhotel.com.
SPA at Sunset Marquis has created a pre-Oscar aromatherapy scrub aimed at cultivating a winning aura. Utilizing rose, known for improving luck, and champagne, known for being a fabulous splurge, this scrub is an oil-free exfoliating treatment for the entire body.
The scrube includes a powerful blend of vitamins to delight your senses and leave you glowing and feeling rejuvenated. SPA gets you ready to shine while giving your acceptance speech — just remember who to thank for that shine!
The treatment is $165 for 50 minutes and $225 for 80 minutes. For appointments call 310.358.3700 or visit www.sunsetmarquis.com.
[Photo: SPA at Sunset Marquis]