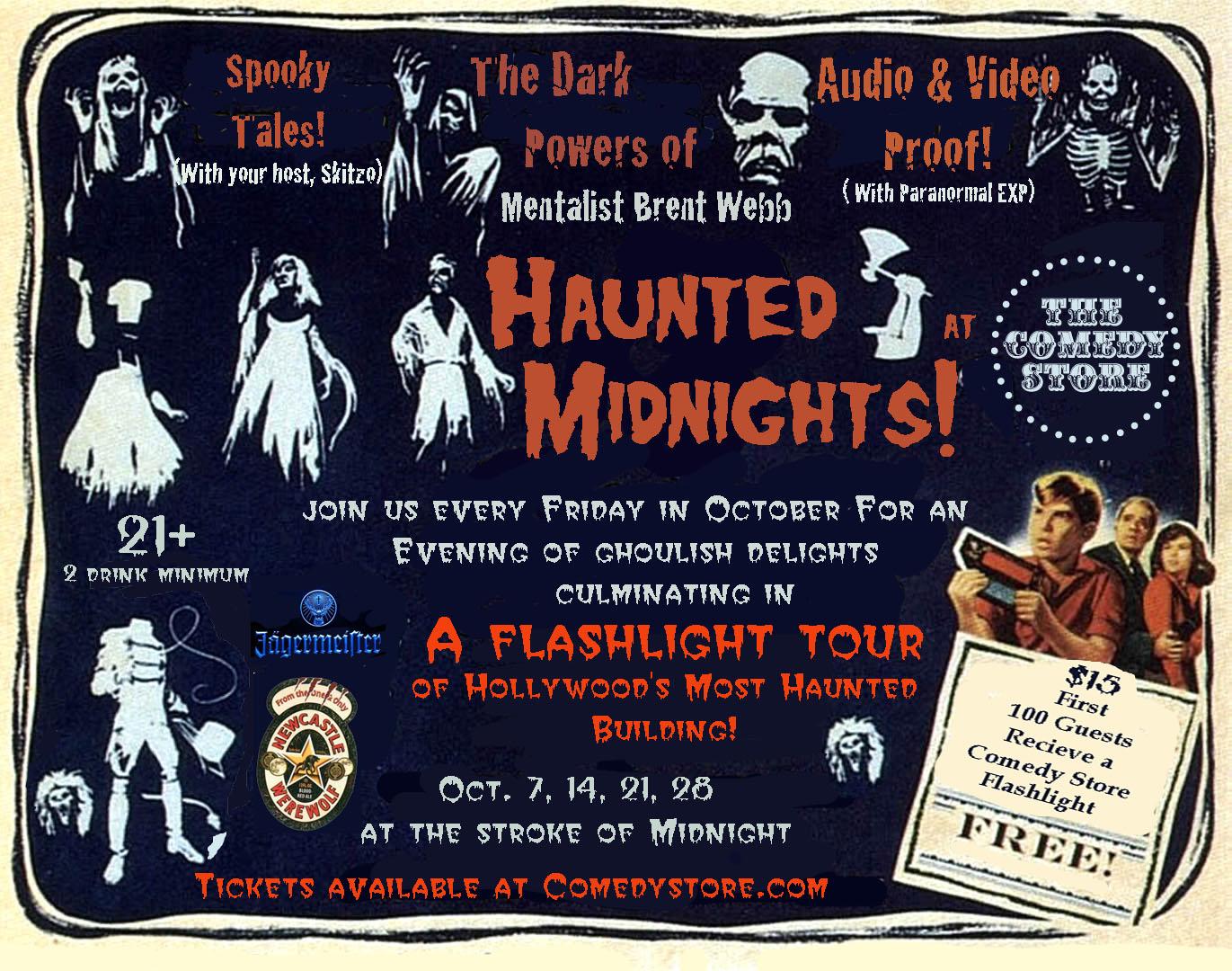 The world famous Comedy Store is pleased to announce the return of Haunted Midnights, an exclusive event that brings the building's haunted past to life.
Originally opened as the mob-owned and operated Ciro's nightclub, The Comedy Store building has been the subject of mythology and tall tales regarding the spirits that reside there. Who is "The Lady in White"? Why is the spectral "Gus" laughing? What nefarious deeds took place in The Comedy Store basement? And what famous person made contact during a séance in The Comedy Store green room?
During Friday nights in October, staff and comics from The Comedy Store answer these questions and take guests on a journey through the haunted tales of a violent era in L.A. history and how the spirits of that time haunt the building to this very day.
Join your host, the monstrous "Schitzo," as he guides you through video evidence presented by PARANORMAL EXP, hear scary stories from former employees, a summoning of the spirits by mentalist Brent Webb, and a flashlight tour of the famous club.
The night of spooky fun runs every Friday in October beginning at 11:59 p.m. Tickets are $15. Please note this show is ages 21 and older only, and there is a two drink minimum. Tickets available at http://hollywood.thecomedystore.com