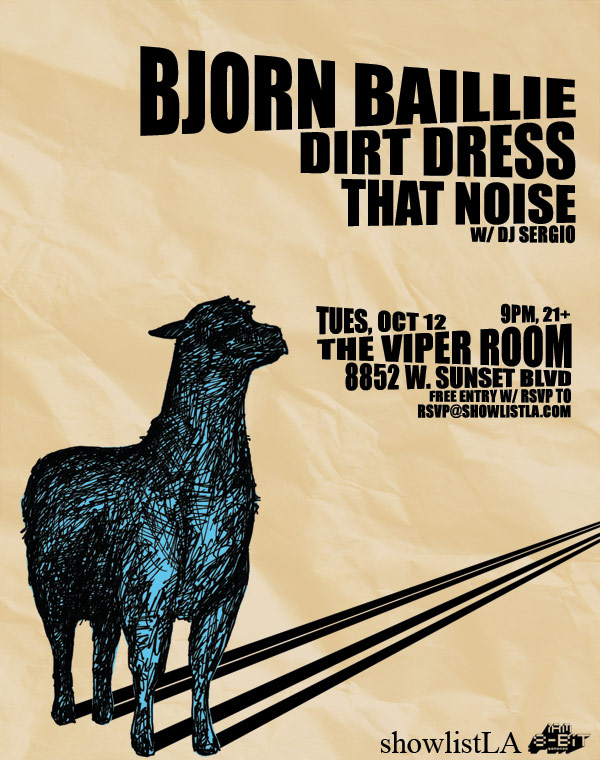 Filling a venue as spacious as the Key Club is no easy feat. Doing it night after night, well that's a job that even seasoned bookers would shy away from. So the fact that the venue's national talent buyer, David Gordoni, has any time for side projects is a genuine tribute to his networking skills and industry experience.
Graduating from the University of Southern California's music industry program in 2002, Gordoni began his journey in the music business working as an assistant at a major talent agency. Looking for a way to network in his new found community, Gordoni thought of an innovative strategy to build relationships by compiling and centralizing all the pertinent info on upcoming concerts in the L.A. area.
Aptly named the Showlist, each week he would meticulously build an Excel grid of upcoming shows and send them out as an email blast to friends and industry colleagues. Over the years this group of contacts has grown to thousands and has moved beyond an insider "newsletter" to become a weekly email and a one-stop-shop website that concertgoers now rely on to plan their social calendars.
Summing up his brainchild, Gordoni conjectures that, "people just want an easy place to find all the great shows going on in Southern California," a seemingly obvious idea that no one had thought to execute until now.
Thanks to this exponentially growing email blast, Showlist is now beginning to expand into other markets (Orange County, Ventura) and the electronic guide has also started booking and promoting shows under the "ShowlistLA Presents" moniker. Gordoni sees this as a natural marketing progression and also a more tangible form of networking.
"Ideally…from the [concert] RSVPs, we collect more email addresses for the newsletter. It's good brand awareness, and from the talent buyer perspective, I get to get in with these new bands and their agents as they're coming up from the ground level," he noted. "It's a relationship builder above anything else."
As far as "these new bands" are concerned, Gordoni has his eyes and ears on a few up and comers. "Transfer was on our last show at the Viper Room and it was packed! They're a band from San Diego, kind of Radiohead meets Grizzly Bear. And based on that show at the Viper, I got them a slot on this past SSMF [Sunset Strip Music Festival].
"Also another band called Petree that has played for us," he continued. "It's one of the guys from Shiny Toy Guns. I like them a lot, too."
Besides the obvious marketing angle and the ability to expose audiences to new, yet undiscovered talent, this new "Showlist presents" endeavor ends up serving a communal good. Gordoni sees these sponsored nights as a win-win for the bands, the venue and for his own business venture, but in the end, he simply hopes that booking events under the Showlist banner will create "a gathering of cool people mixed with some cool bands…an industry mixer" if you will.

Tonight, guests can experience for themselves who tastemaker David Gordoni has pegged as the next big thing in his newest showcase of burgeoning talent when ShowlistLA presents That Noise, Bjorn Baillie, Dirt Dress and Shytown at the Viper Room.
For more information about ShowlistLA, including a full concert calendar with links to buy tickets as well as ticket giveaways, visit www.showlistla.com. And check out www.keyclub.com to see who Gordoni is lining up throughout the week.
–Brent X Mendoza