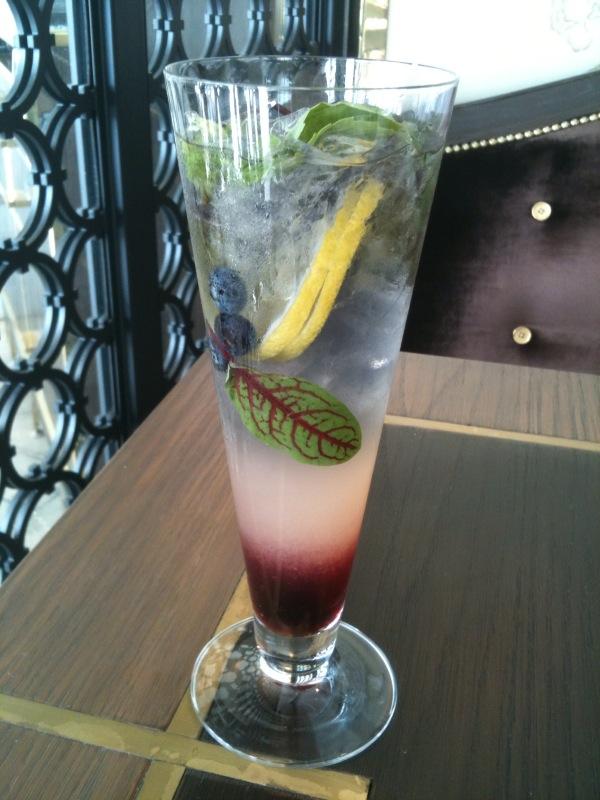 Who said Los Angeles lacks seasons? We've got fire, "rainy" and perhaps the most coveted: Awards. While the rest of the country shovels snow, we're getting ready to toast and celebrate our favorite films of the year.
And what better way to celebrate than with an assortment of Oscar and awards season inspired drinks? The Standard and The London West Hollywood have upped the ante with an assortment of must-try cocktails available now through Oscar Sunday, March 7. So grab your glass and get ready to drink your cocktail, drink it up! (Apologies for the 2008 reference.)
The London West Hollywood's lavishly prepared awards season-themed cocktails are priced at $16 each and include:
Crazy Heart: A bright red, seriously strong, man's drink with Hennessy VS, Gran Marnier, fresh lemon juice and muddled strawberries.
A Tribute to Butter ("Julie & Julia"): Hot Buttered Rum cocktail with cinnamon- and apple-infused rum, vanilla simple syrup, apple juice, Amaretto and butter.
Summer Berries with Autumn Flare ("500 Days Of Summer"): Strawberry and Raspberry infused house Vodka, Lemon Juice, Simple Syrup with an Autumn spiced sugar rim.
Pandora Punch ("Avatar"): A colorful fusion of worlds layered with blue, yellow and pink Van Gogh Blueberry Vodka, Malibu Pineapple, lemonade, lime juice with a Chambord float.
The Black German ("Inglorious Basterds"): Jagermeister and Mountain Dew Black Soda
Nine Into One ("Nine"): Nine ingredients perfectly blended together — Amaretto, Grappa, Southern Comfort, Malibu Rum with cranberry, orange, lemon and lime juice, topped with a Malibu Dark Rum float.
The Standard throws in a competitor to Pandora Punch as well as additional selections. These tasty drinks are priced at $12 each:
Pandora Punch ("Avatar"): Two worlds collide with orange rum and blue Curacao.
Shoshanna's Revenge ("Inglourious Basterds"): A glourious kocktale featuring Dragon Berry rum, orange and strawberry.
Ford Pickup ("A Single Man"): A Tom-Colins with gin.
Mile High Club ("Up In The Air"): Fasten your seatbelts, please. This drink includes French Vanilla Kahlua, Patron coffee.
Da Bomb…may hurt you ("The Hurt Locker"): Tuaca with lemon.
For those looking for sparkles, RH Bar will pay tribute to "Julie & Julia" with a French specialty, Kir Royal (champagne and crème de cassis), available during Oscar weekend. And Ketchup gives all Oscar-day revelers another reason to toast with half-priced glasses of champagne on March 7.
[Photo: Pandora Punch at The London West Hollywood]
–C. Kemp