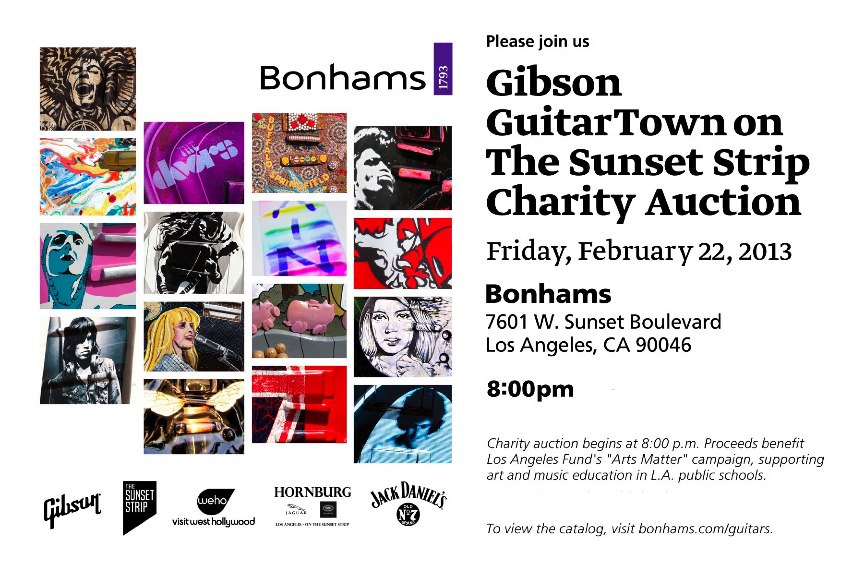 Join us at the Gibson GuitarTown on The Sunset Strip charity auction this Friday, Feb. 22 and bid on giant art sculptures created by internationally and locally acclaimed artists, including Shepard Fairey, RISK and John Kosh! The auction will begin at 8 p.m. at Bonhams Los Angeles. Guests can bid on the guitars in person or register to bid online.
Proceeds from the auction will benefit the Los Angeles Fund for Education's "Arts Matter" campaign, which provides art and music education and funding for L.A. public schools.
Gibson GuitarTown on The Sunset Strip is a public art exhibit celebrating the history of The Sunset Strip. The collection includes works celebrating musicians Stevie Nicks, The Doors, Rage Against The Machine, Van Halen, Jane's Addiction and more.
The auction is open to the public and will begin at 8:00 p.m. on Friday, Feb. 22. For more information, including an online catalog featuring photos of the guitar and registration information, please visit www.bonhams.com/guitars.