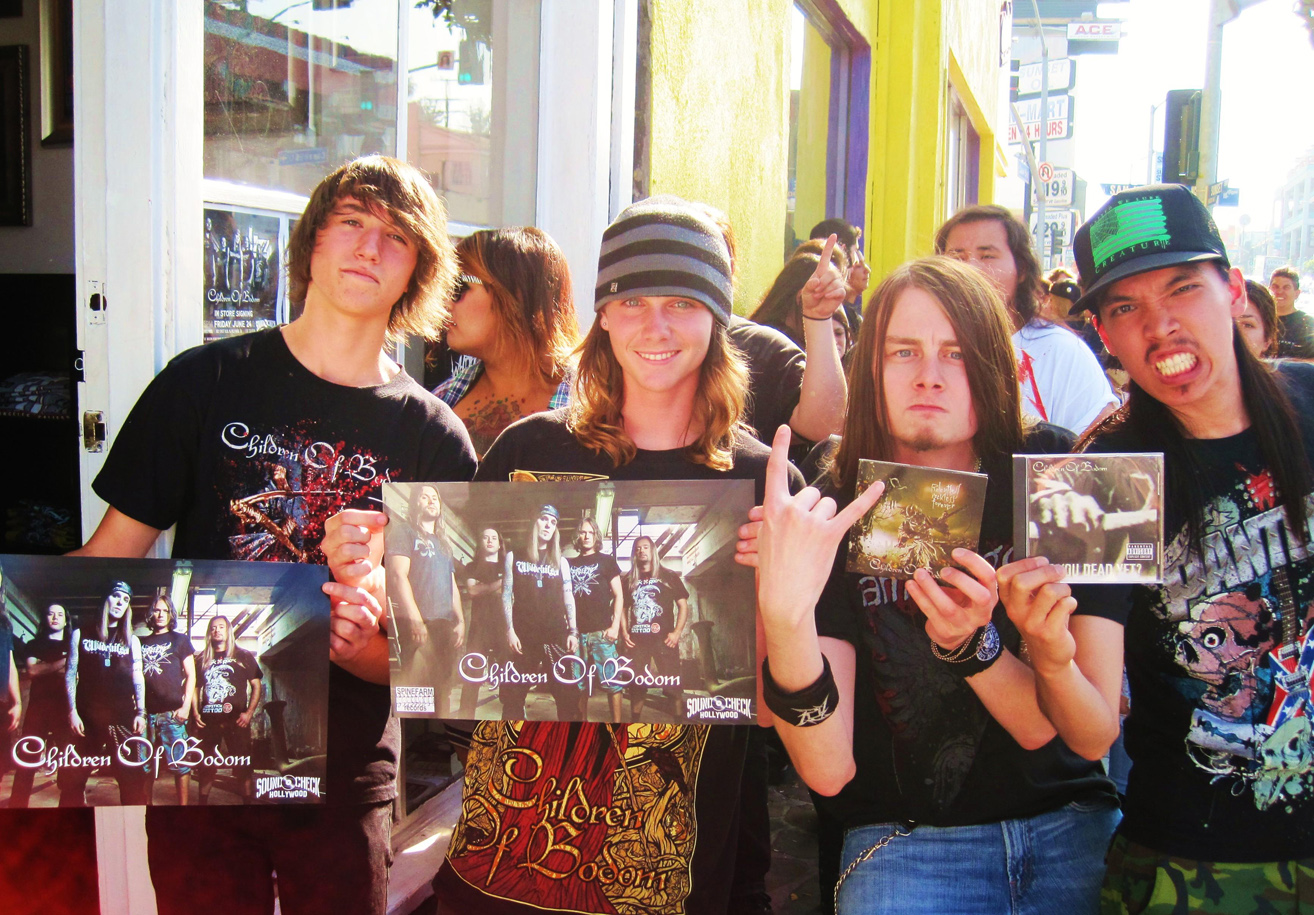 The Sunset Strip's newest record store, Soundcheck Hollywood, was rocking with pens on June 24 as Finnish heavy metalers Children of Bodom treated fans to an in-store autograph session and meet and greet.
Black T-shirts lined the block as the youthful legion of fans waited with vinyl records and posters in one hand and the devil horns raised on the other.
The autograph session kicked off Children of Bodom's day-long adventure on The Strip, which concluded with a performance at the House of Blues.
Soundcheck Hollywood opened in the spring of 2011 and hosts weekly in-store signings and meet and greets with local and touring bands. For a schedule of events, visit facebook.com/SoundCheckHollywood or follow on Twitter @soundcheckstore.
–Photos courtesy of Brent X Mendoza