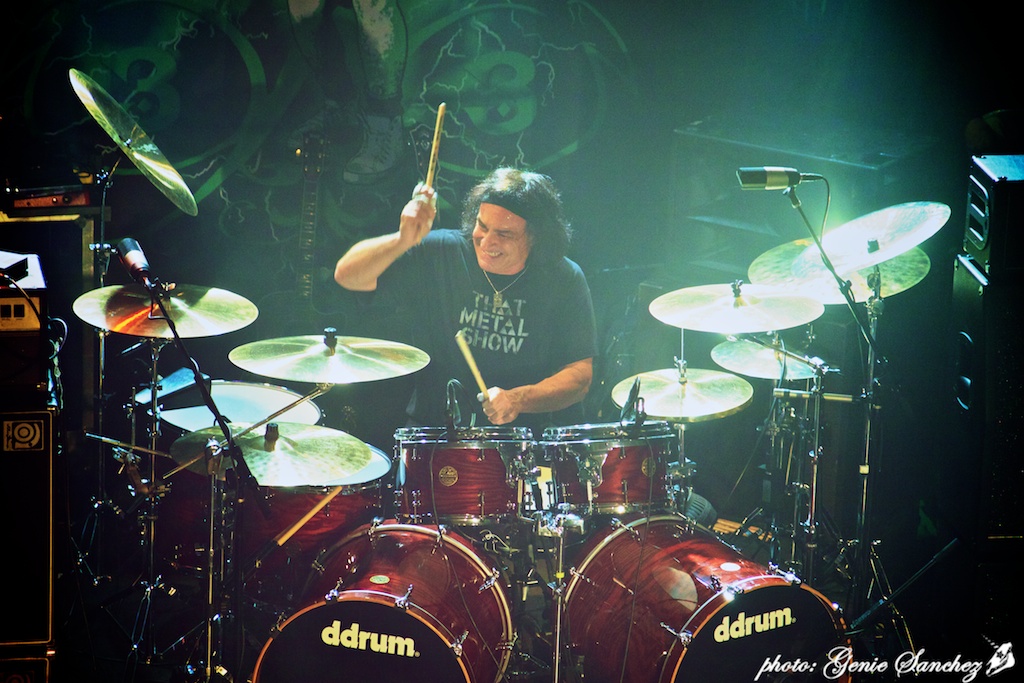 On Dec. 14, the Key Club hosted one of the biggest "must attend" shows of the year: the 2011 Dimebash, a tribute to that big pink beard in the sky that is Dimebag Darrel of Pantera. One of heavy metal's favorite sons, Dimebag's life was celebrated once again with an homage to the metal god who passed in 2004. This shred for the dead party was chock full of of metal heads and a who's-who list of big name metal performances.
This year, the annual event benefitted the Ronnie James Dio's Stand Up & Shout Cancer Fund and was hosted by Eddie Trunk of VH1's "That Metal Show." Artists and bands took the stage, including Dio Disciples, the highly regarded and officially sanctioned tribute to the music of late metal vocalist Ronnie James Dio; Kill Devil Hill, which is Vinnie Appice (Dio) and Rex Brown's (Pantera) new band; plus all time shredders like Scott Ian (Anthrax), Duff Mckagan (Guns N' Roses), Jerry Cantrell (Alice in Chains), Sebastian Bach (Skidrow), Brian Tichy (Whitesnake), John 5 (Rob Zombie), Glenn Hughes (Trapeze, Black Sabbath, Deep Purple), Ben Harper, Tom Morello (Rage Against the Machine), Serj Tankian (System of a Down), Geezer Butler (Black Sabbath), and so many more.
My inner teenage self almost completely lost it when Mike Muir of Suicidal Tendencies came on stage to perform "War Inside My Head." Every performance that night, every musician on stage and every fan in the crowd held horns high for a great cause and a great party!
I was born heavy metal; it's in my veins. Growing up all my parents had in the stereo, whether it be a car or in the house, was metal. The soundtrack to my early childhood is stained with Judas Priest, Black Sabbath and Iron Maiden among others. Although I wield a camera and not an axe, I shred the lens and watching these guys shred for Dimebag and Dio was awesome! Hail Metal! Hail The Sunset Strip!
–Genie Sanchez, www.totallylikeduh.com