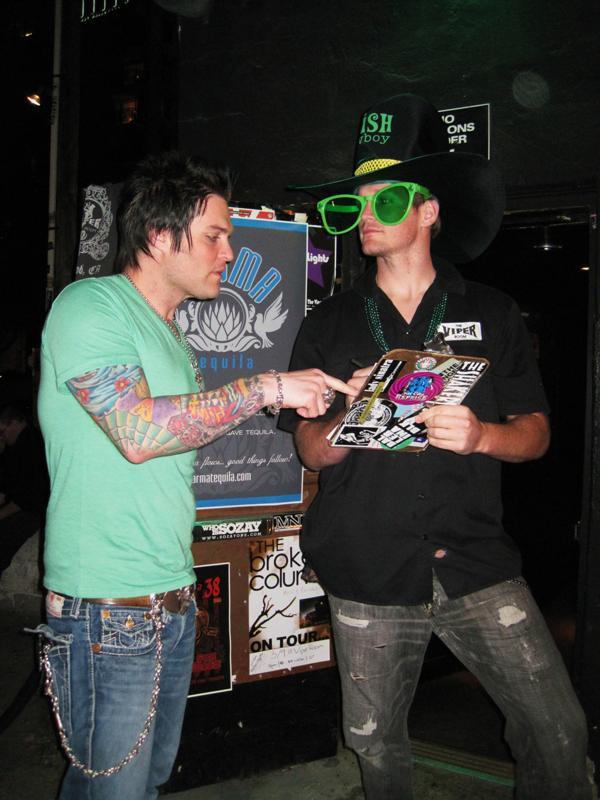 While TheSunsetStrip.com was in Austin for SXSW, we left Brent X Mendoza in charge to hit The Strip and cover everyone's favorite "holiday": St. Patrick's Day.
The night o' green featured multiple parties and events, including fashion/rock night Dirty Glam at the Viper Room hosted by KROQ's Stryker (Image 8) and featuring performances by local favorites Lady Sinatra (Images 6, 7). Even Susan Holmes McKagen (Image 9) of VH1's "Married To Rock" stopped by the party.
Just down the street, Mark Mahoney's (Image 13) famed Shamrock Tattoo was in the celebratory spirit with $25 shamrock tattoos!
Revelers capped off the night at On The Rox, which featured a free performance by Queen Isis of Barb Wire Dolls (Image 20).

Photos: Brent X Mendoza