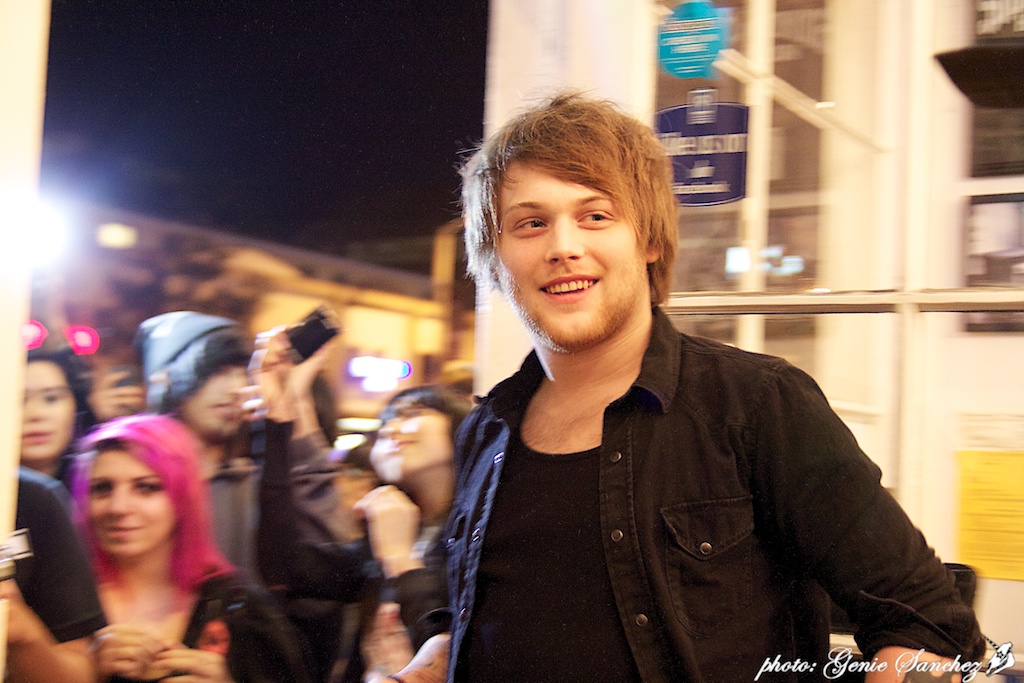 Last Friday, The Strip's one-stop music shop, SoundCheck Hollywood, hosted a free pizza party all in the name of music! The shop was packed to the walls all night long as members of the bands Vampires Everywhere!, Breathe Carolina, Winds of Plague, Of Mice & Men, Suicide Silence and even Limp Bizkit came to party and hang out with Asking Alexandria's Danny Worsnop.
We Are The Apocalypse kicked out the jams and kept the party going strong for all the fans lined up around the corner waiting to get in and hang with their favorite bands. Watch out Sunset Strip, it's the next generation of music and these kids are party animals (some dude even brought his bunny rabbit to join the fun)!
Stop by SoundCheck Hollywood any day or night of the week for band T-shirts, concert photos, band posters, records, CD's and to take a turn on one of two sweet pinball machines. Stay up to date on all of their upcoming events on www.facebook.com/soundcheckhollywood.
–Genie Sanchez, www.totallylikeduh.com