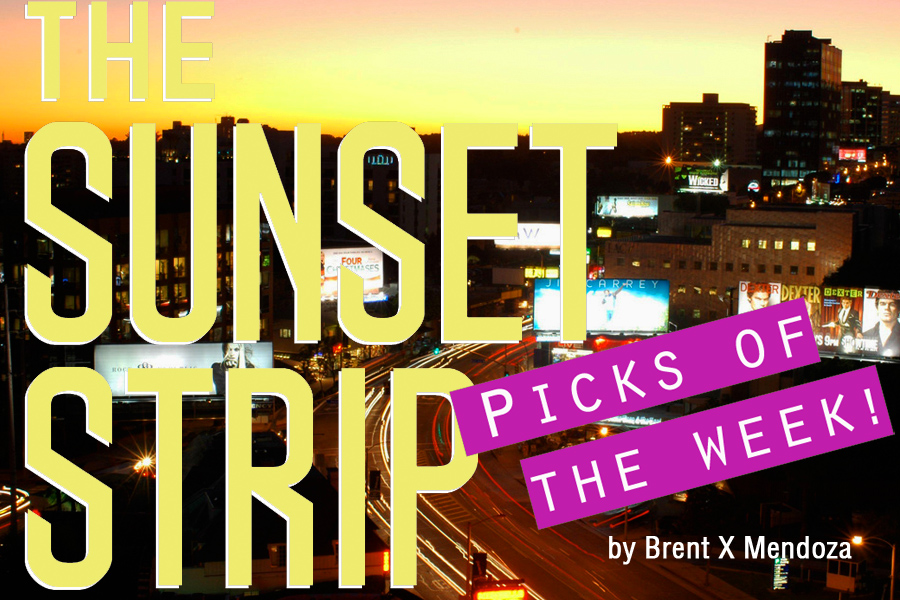 DJ Jazzy Jeff and the Fresh Prince said it best: It's time to sit back and unwind.
In celebration of the sunnier skies and warmer weather, The Sunset Strip is kicking off summer with two new outdoor events: ColLAboration Pop-Up Craft Beer Garden and the Sunset Strip Record Swap, hitting The Strip next weekend.
You can catch both events on Saturday, July 9, starting with the Sunset Strip Record Swap at LIVE! On Sunset, the former home of Tower Records. The event will feature more than 40 vendors and 100,000 records for your listening and DJing pleasure. Record Collector News and KLOS are partnering with the Sunset Strip Business Association to host the Record Swap, which will take place from noon until 7:00 p.m. Early bird admission is $15, or $10 with the donation of a nonperishable food item, and is free after 2 p.m.
The festivities continue three blocks away at the ColLAboration Craft Beer Garden, hosted in the James Lot (8950 Sunset Boulevard), between the Hustler store and 9000 Sunset building. This pop-up garden will allow guests to enjoy different craft beers from 24 ever-changing taps. The Craft Beer Garden is open Saturday, July 9, 16 and 23 from 12-9 p.m. and will feature games and custom menus from local restaurants available for delivery direct to the tables.
The Craft Beer Garden is presented by ColLAboration, which is comprised of four award-winning members from L.A.'s growing and acclaimed craft beer industry (Ryan Sweeney, Verdugo Bar and The Surly Goat; Brian Lenzo, Blue Palms Brewhouse; Clay Harding, 38 Degrees; and Tony Yanow, Tony's Darts Away and Mohawk Bend). ColLAboration hosts a series of pop-up mobile craft beer gardens that allow beer enthusiasts to gather and enjoy the best craft brews under the warm California sun. Craft beer is flavor-driven, small production beer that is made from choice ingredients and created for people who enjoy savoring beers beyond those sold in the mass market.
There will be a $10 admission/membership fee to this 21-and-older event, which allows patrons in and out privileges and a commemorative membership glass that can be used as admission to future ColLAb events. Pours within the gardens range from $5-$6. Membership/tickets can be purchased online at www.collaboration.la.
Ample parking can be found on and around Sunset Boulevard, including the 9000 Sunset building and the City lot next to the Record Swap event (8755 Sunset Boulevard). For more information about The Sunset Strip Record Swap, contact Record Collector News at 818-308-4695. For a map of all Sunset Strip parking options, visit www.thesunsetstrip.com/parking.
For more info, visit www.collaboration.la and www.thesunsetstrip.com/recordswap