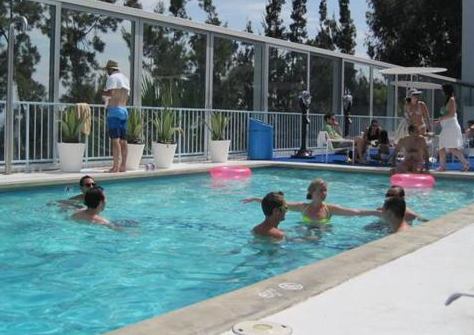 Make the most of your extended weekend with parties and specials on The Strip today.
From 10:30 – 11:00 a.m., Burger Lounge is celebrating "National Burger Day" by offering one free burger per guest. You can select one of their grass-fed beef, turkey, salmon or veggie options. www.burgerlounge.com
Coney Dog LA is serving hot dogs for $1 and coney dots for $1.99 today until 8:00 p.m. www.coneydogLA.com
For those who would prefer tacos or fajitas with their margarita, head over to Pink Taco Sunset Strip, which officially opened this weekend! Sit on the outdoor patio and enjoy a pitcher of margs with friends while soaking up the 70 degree weather. www.facebook.com/PinkTacoSunset
Next stop? Head over to The Standard for day three of their epic Memorial Day weekend pool parties. Today's kicks off at 1:00 p.m. and features DJ sets by Aaron Castle, Cosmic Kids and Mancini. If that's not enough, The Standard will also offer drink specials for revelers and free entry. The party continues into the evening, until 7:00 p.m. www.facebook.com/thestandardhollywood
End your day of fun with either Steel Panther at the House of Blues or an amazing local lineup including Voxhaul Broadcast, Wildcat! Wildcat! and The Mowgils at the Viper Room.