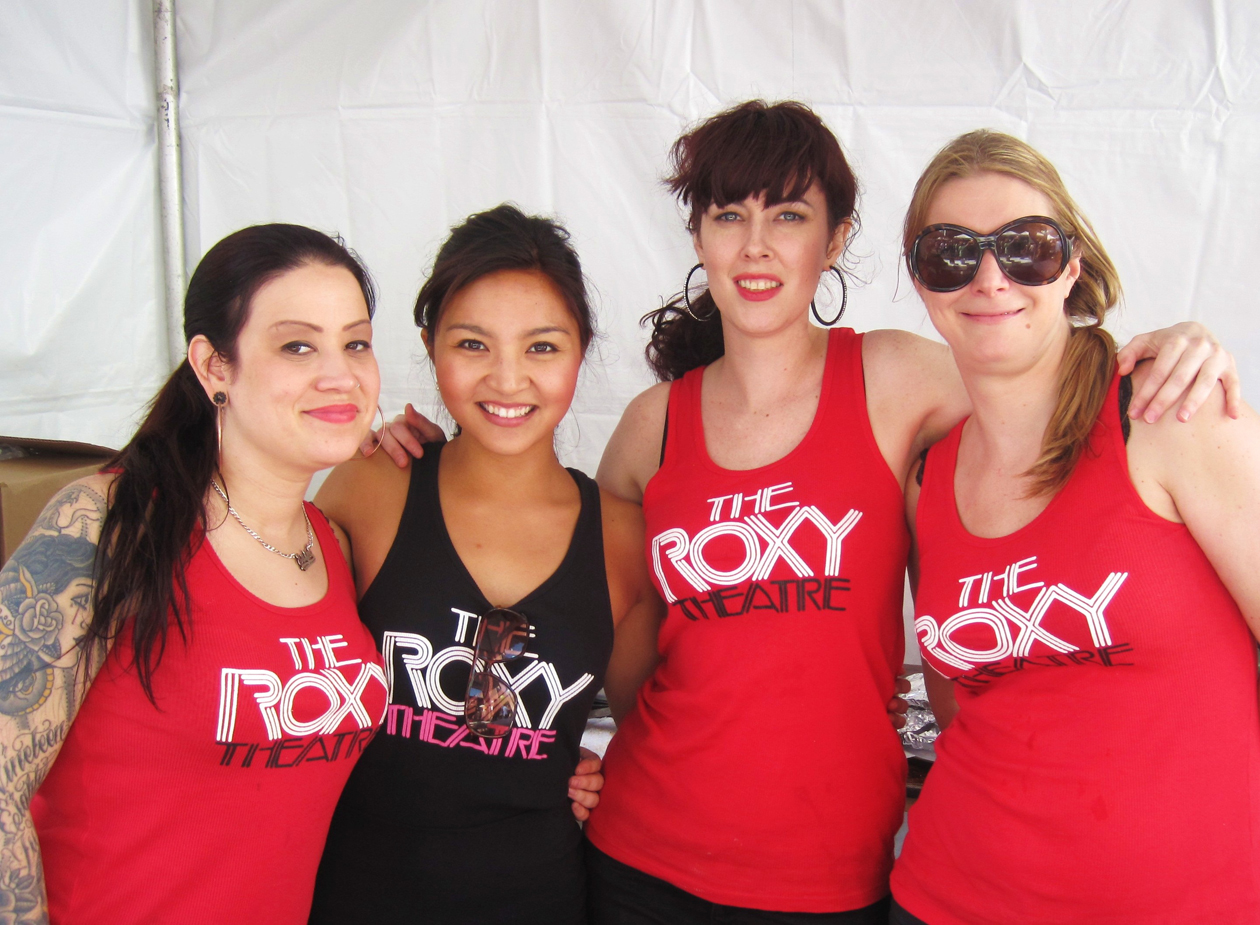 An eclectic and fun mix of mohawks, tattoos, eco-friendly shoes and (dare we say it?) fanny packs converged on The Roxy Theatre last Saturday for the third annual Los Angeles Vegan Beer & Food Festival. Presented by The Roxy, blogger Quarry Girl and Tony's Darts Away, the afternoon festival featured unlimited pours from more than 50 craft beers on tap, vegan food trucks and live music performances by The Mowgli's, Kevin Martin, 28 North, Torrey Summer and The Country.
The annual event once again attracted a full house, with guests lining up to sample pours from Southern California's Golden Road Brewing, Fireman's Brew, Smog City Brewing Company, Bootlegger's Brewery and Hangar 24, among others. The fest also featured a full lineup of vegan food options from Doomies, Seabird, Fresh Fries, Plant Food For People, Southern Fried Vegan, Corazon de Jah and Amanda's Bakery.
"The L.A. Vegan Beer & Food Fest was a massive success, and we can't wait to do it again," noted event co-producer Quarry Girl. "Huge thanks to all the breweries, bands, food vendors and volunteers who made this day possible."
For more information about the Vegan Beer Festival, visit lavbf.tumblr.com.
Photos: @BrentXMendoza