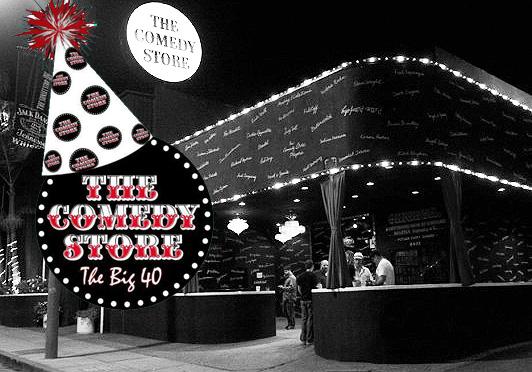 Tune in (or set your DVRs) this Saturday, April 21 from 9:00 – 11:00 p.m. ET/PST to catch The Sunset Strip, as the world famous boulevard is featured in ABC's "20/20" two-hour special "Sunset Boulevard." The Sunset Strip is one of the sections of the 22 mile boulevard's stretch included in the broadcast that reveals some of the riveting stories and pivotal moments in the make-it or break-it world of Sunset Boulevard.
The special includes interviews with Johnny Depp, Slash, Keanu Reeves, Mickey Rourke, Alice Cooper and Hugh Hefner, all featured in the recent documentary Sunset Strip The Movie. Lou Adler, owner of famed Sunset Strip nightclub The Roxy Theatre, and his son Nic Adler, who currently runs it, are both interviewed and allowed ABC unprecedented access on and off stage to the Sunset Strip's most legendary and influential music venue.
The two-hour broadcast also features original music including Sunset Strip band Queen Caveat, who has performed at The Roxy Theatre and Viper Room. Featured in the show as band on the brink of success, Queen Caveat is led by frontwoman Lauren Little, guitarist Ben Epand, bassist Will Weissman and drummer Jesse Magnuson. The band recently released their second album, Slap On The Wrist, and has toured the West Coast, and performed at SXSW and the Sunset Strip Music Festival. Queen Caveat's new music video, "Resilient Me," is live now on ABCnews.go.com.
The Sunset Strip is a 1.6-mile stretch along Sunset Boulevard that runs through the heart of West Hollywood. From its beginning as an unregulated "strip" of land along Sunset Boulevard outside Los Angeles' city limits, The Sunset Strip has served as a notorious entertainment destination for celebrities, visitors and California residents. It is an iconic locale where fashion, music, architecture and a unique history combine, and is home to world famous venues the Whisky A Go-Go, The Roxy Theatre, Viper Room, The Comedy Store, House of Blues and Key Club.
Artists including Frank Sinatra, Nat King Cole, Richard Pryor, Buffalo Springfield, The Doors, The Byrds, Beach Boys, Robin Williams, Guns N' Roses, Van Halen, Motley Crue, Red Hot Chili Peppers, Jane's Addiction started their careers on The Sunset Strip.
For more information about the "Sunset Boulevard" special, visit ABCnews.go.com.