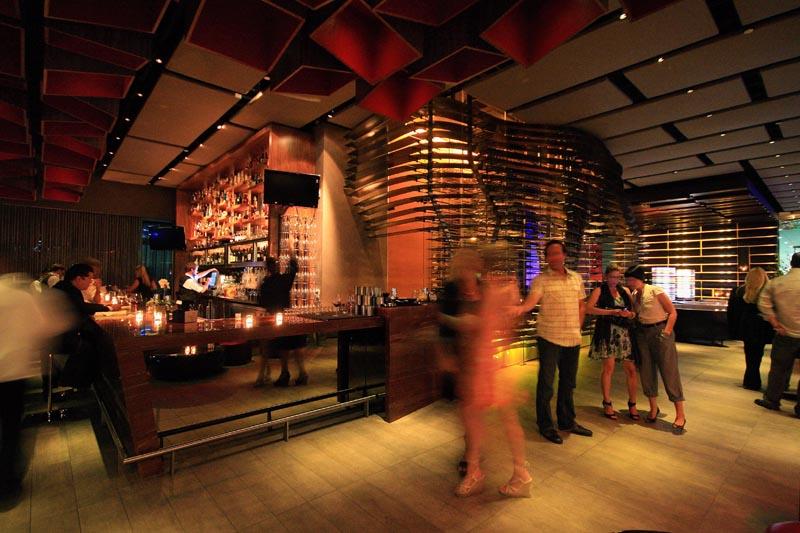 Hollywood's grandest event of the year is upon us. And although you may not be invited to the parties, that doesn't mean you can't dine and shop like an A-lister. Embrace your inner-star at these Sunset Strip locations.
DINE
Hollywood glamour reigns year-round at the Sunset Tower hotel. In addition to hosting the Vanity Fair Oscar party, stars including Jennifer Aniston, Leonardo DiCaprio and Mary J Blige have recently been spotted at the iconic hotel's Tower Bar. The Art Deco hotel is the former residence of Howard Hughes, John Wayne, Frank Sinatra, Elizabeth Taylor and gangster Bugsy Siegel. In fact, the Tower Bar is located in Siegel's former apartment. Take in all the history, as well as a satisfying meal from chef James King, while doing a little star-gazing of your own. Just make sure you leave the camera in your car as the restaurant enforces a strict "no cell phones, no cameras" policy. www.sunsettowerhotel.com
DRINK
What Sunset Tower is to the glamour days of old Hollywood, BOA Steakhouse is to young Hollywood, featuring a sleek, modern design with one of the largest open-air patios in the city. Taylor Lautner, Jessica Simpson and Anna Paquin were all recently seen leaving this hot spot, and with exclusive members-only Soho House opening on the top floor of BOA's home, this restaurant is set to get even hotter. Those looking for a pocket-friendly way to get in on the action should stop by between 5-7 p.m. to enjoy their top-notch happy hour. Grab a seat at the bar or by the outdoor fireplace and enjoy $6 glasses of wine, prosecco and martinis as well as an assortment of savory apps including coriander and fennel dusted calamari and ahi tuna sliders. And with the all-glass exterior, you can sit back, take in the view, and watch the paparazzi jockey for a prime position outside the front door. www.boasteak.com
RED CARPET STYLE
Dapper suits and fine Italian shoes await leading men at T Pettersson. For a world-class shopping experience, ask for advice from the store's co-owners, Tony and Helena, who won't steer you wrong.
Ladies can get dressed to the nines at Code C. As an added bonus, cocktail and evening wear from Louver by Louis Verdad, Marchesa and Valerj Pobega is currently on sale. The store also recently received new one-of-a-kind pieces from Louver by Louis Verdad. www.codecusa.com
SPAS
A-list celebs and spa gurus have flocked to Ole Henriksen since it opened its doors in 1975. This deluxe spa located near Sunset Plaza has a treatment for every skin type – from sensitive to blemish-prone – and a staff of experts to massage, exfoliate and moisturize your worries away. Those looking for relaxation and a healthy glow will enjoy the Cucumber-Honey-Milk Total Face/Body treatment, which includes an exfoliating treatment and an indulgent massage. The 60 minute treatment is $120. www.olehenriksen.com
(Check out two special red carpet treatments offered by Agua Spa and SPA at Sunset Marquis.)
STAY
The Sunset Strip's hotels are all filled with stories of legendary former guests. But the family-owned Sunset Marquis, which encourages guests to "indulge their inner celebrity," blends the all-star guest list with lush, private villas, providing the ultimate escape. Since 1963 the hotel has served as a home away from home for rock stars including Jimi Hendrix, U2 and John Mayer as well as movie stars George Clooney, Brad Pitt and Angelina Jolie. Relax poolside in the secluded garden setting, grab a cocktail at ultra-private Bar 1200 or maybe even record an album track or two at the hotel's own Nightbird Recording Studio. www.sunsetmarquis.com

[Photo: Bar at BOA Steakhouse]
–C. Kemp