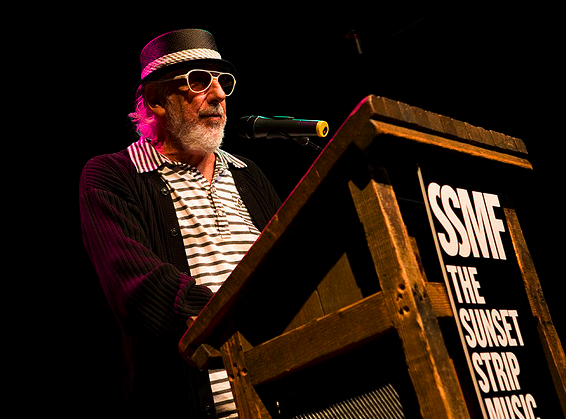 Legendary music producer and co-owner and founder of The Roxy Theatre, Lou Adler, is among the 2013 inductees into the Rock and Roll Hall of Fame!
In addition to his role helping shape the live music scene on The Sunset Strip, Adler has worked as a songwriter, founder of Dunhill Records and Ode Records, produced the Monterey International Pop Festival, produced the 1975 "The Rocky Horror Picture Show," and directed Cheech and Chong's "Up In Smoke." Adler has received Grammy Awards for Record of the Year and Album of the Year for Carole King's "Tapestry" album.
Adler was honored at the first Sunset Strip Music Festival in 2008 for his contributions to The Sunset Strip and the music industry.
Additionally, the 2013 class of inductees includes 2011 Sunset Strip Music Festival performers Public Enemy and "Queen of Disco" Donna Summers, whose career also has ties to The Sunset Strip. The 2013 ceremony will take place April 18 in Los Angeles. For more information and a full list of 2013 Rock and Roll Hall of Fame inductees, please visit RockHall.com.
Photo courtesy Erik Voake/Sunset Strip Music Festival