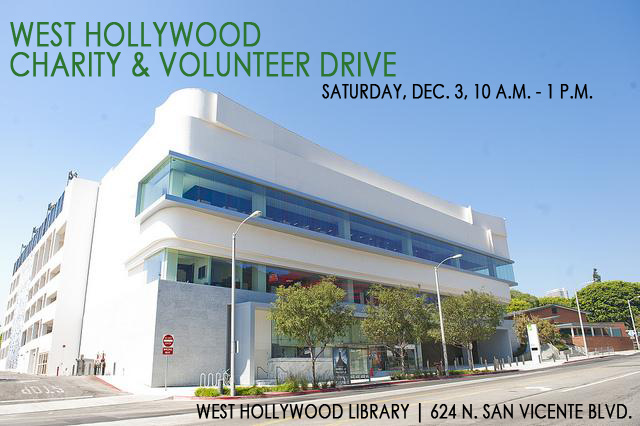 Get into the holiday spirit on Saturday, Dec. 3 by giving back to your community during West Hollywood's charity and volunteer drive.
The City of West Hollywood's "WeHo Drive!" is a rolling event that provides information about volunteer opportunities for the 2012 Martin Luther Day of Service. Saturday's event will also give individuals the chance to donate important items that will help underserved members of the community. Toys, children's books and non-perishable food items will be collected to help feed the hungry and help support local families during the holiday season.
Stations will also be set up so guests can write letters and send thank you cards to members of the military and veterans. The WeHo Drive! will be open from 10 a.m. – 1 p.m. at the new West Hollywood Library (624 N. San Vicente Blvd.) One hour free parking is available onsite. For more information about WeHo Drive, pleae call 323-848-6823 or email wehovcorps@gmail.com.
For a full listing of holiday volunteer opportunities in West Hollywood, visit WeHo.org.