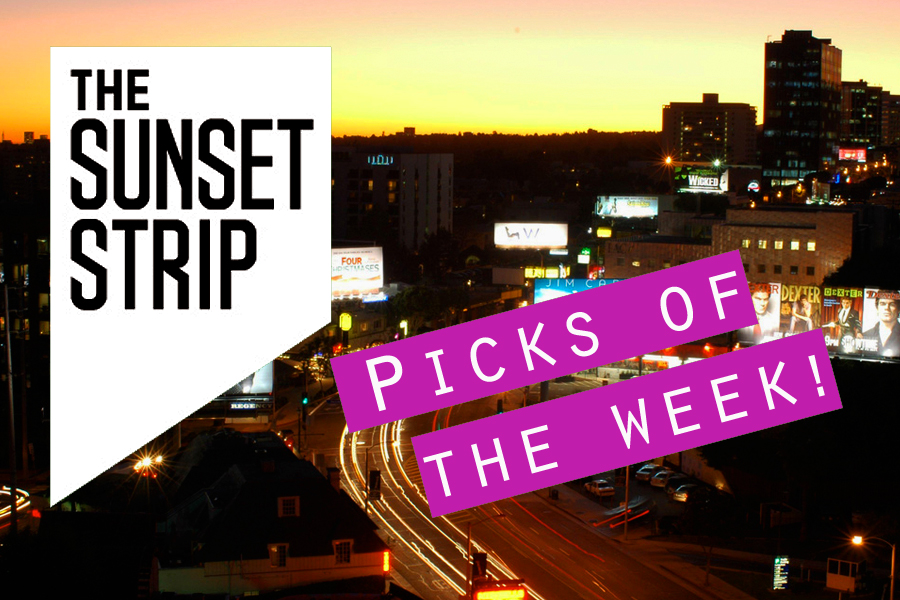 Kick off the New Year all week long on The Sunset Strip. The Viper Room has you covered with "10 Days of 2010" this week featuring back-to-back killer shows. In keeping with the theme, tickets for any of the "10 Days of 2010" shows are only $10. Go to one, go to all, you can't go wrong.
On Monday, Jan. 4 escape with the dreamy indie-pop melodies of The Flying Tourbillon Orchestra. Also on the bill, Mr. Matt Fuller and The Mulhollands and That Noise. Doors open at 9 p.m. www.viperroom.com
Eastside meets Westside when Funeral Party brings their infectious, dancy beats to the Viper stage on Tuesday, Jan. 5. Sharing the headlining spotlight, disco junkies Casxio will keep the crowd movin' with their signature brand of ear candy. Also appearing: Odd Modern and Hot Streets. Doors open at 8 p.m. www.viperroom.com
Wednesday, Jan. 6 check out one of L.A.'s finest offerings, the Crash Kings. Having recently returned home from a tour with Chris Cornell, this band is true rock and roll in every sense. Sharing the stage with the Crash Kings are Darlings Of The Day and Volume. Doors open at 7:30 p.m. www.viperroom.com
Darlings of music critics everywhere, Living Things will give The Strip a refresher course on what real music sounds like on Thursday, Jan. 7. Also don't miss South Gate indie rockers The Tender Box and the electro melodic White Arrows. Doors open at 8 p.m. www.viperroom.com
For those looking to watch the Texas Longhorns take on Alabama Crimson Tide in the BCS National Championship on Thursday, The Strip has ample bars and restaurants filled drink specials and screens for prime viewing. Cabo Cantina offers two-for-one happy hour from 4-8 p.m. Or enjoy a selection of more than 150 tequilas at Isla Cantina. Saddle Ranch offers half-priced drinks and appetizers from 4-6:30 p.m. and specially priced nachos and wings during the game. Red Rock offers half-priced drinks from 5-7 p.m. as well as eight TVs and a 50" projector in the lounge.
Friday, Jan. 8 enjoy the happy jangling sounds of L.A. power trio The Happy Hollows. Joined by The Soft Hands, Gangi and the Useless Keys, it'll be a night of promising up and comers. Doors open at 8 p.m. www.viperroom.com Before you rock the night away, enjoy a day of "beauty" on The Strip. Detox your skin with a seven-piece package of spa body products from Ole Henriksen ($24). Then stop by Book Soup at 7 p.m. when skin care guru Narine Nikogosian presents and signs "Return To Beauty." www.booksoup.com
Pick of the Week: On Saturday, Jan. 9, three sensational headliners are packed on one bill! The Ringers, one of the most exciting live bands around with a commanding stage presence that whips the crowd into a frenzy; The Vacation, critically acclaimed, hooky retro punk from your own backyard; and Lady Sinatra, the best of LA's aggressive post-punk, fronted by Viper's very own doorman/lady killer Mr. Joseph Holiday. Doors for this not to be missed event open at 8 p.m. www.viperroom.com
Sunday, Jan. 10 Viper caps off its 10 Days of 2010 with comedy rockers Trainwreck. The five man band featuring Kyle Gass of Tenacious D will have you in stitches as you sing along to their catchy Southern tunes. Also on the bill, crooner Ari Shine, Kidneys and Schwarzenator (a heavy metal homage to The Governator himself, GENIUS!). Doors open at 8 p.m. www.viperroom.com
— Brent X. Mendoza