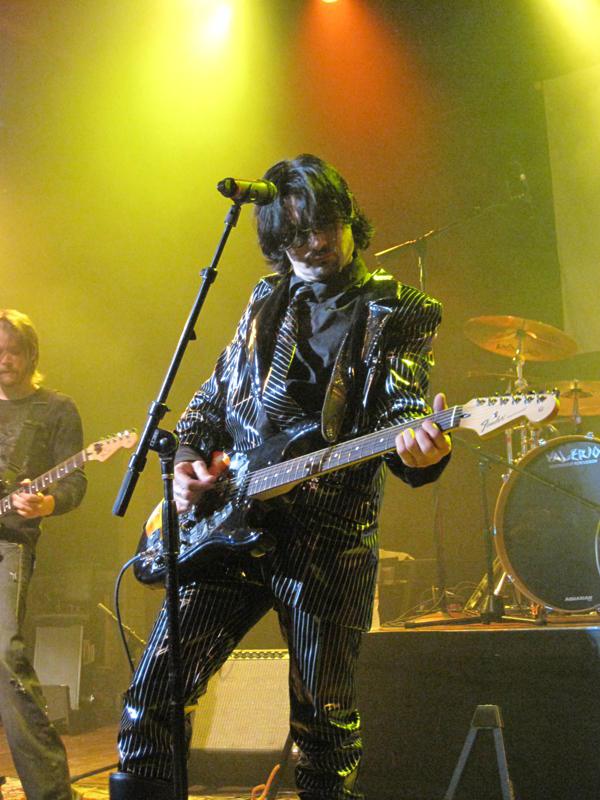 "Sleep all day. Party all night. Never grow old. Never die. It's fun to be a vampire." That's the tagline for the film The Lost Boys, the original vampire pop culture phenomenon about two brothers who are convinced their new town is ruled by toothy, blood-thirsty villains. The film drove teens into theaters across the country during in 1987 and helped define the formative years of many socially awkward high school misfits.
The Lost Boys' portrayal of adolescent rebellion (in its most carnal form) has remained relevant enough to subsequent generations that more than 20 years after the picture's release, the cult classic can warrant an entire evening celebrating its influence, characters and music.
Hosted by Corey Feldman, The Lost Boys Ball took over the House of Blues on Sunday, Oct. 24. The event kicked off with a montage of previews for the newly released sequel Lost Boys: The Thirst. With Feldman reprising his childhood role as vampire hunter Edgar Frog, the glimpses of this new chapter were received with roaring enthusiasm by the crowd of fans in attendance.
Just like a night at the theater, the extended trailers were followed by the feature presentation, a screening of the original theatrical release of The Lost Boys. Blasting on the venue's massive sound system, the House of Blues brought a true cinematic experience to those that never had a chance to see the original in its full theatrical glory. Throughout the screening, eager audience members (many of whom were dressed as their favorite characters) could be heard reciting the memorable dialogue and boisterously singing along to the film's dramatic theme song, "Cry Little Sister."
The evening commenced with a performance by Feldman's indulgent rock outfit Truth Movement. Sporting a black pleather suit and numerous other costumes, the beloved childhood star thrilled his dedicated fans with his multi-instrumental talents and theatrical vocals.
Backed by an orchestra size stable of musicians, which included backup singers, a sax player and a theremin, Feldman and his band took the audience on a conceptual journey through time — an apropos theme for an evening of reminiscing and teenage nostalgia.
–Brent X Mendoza