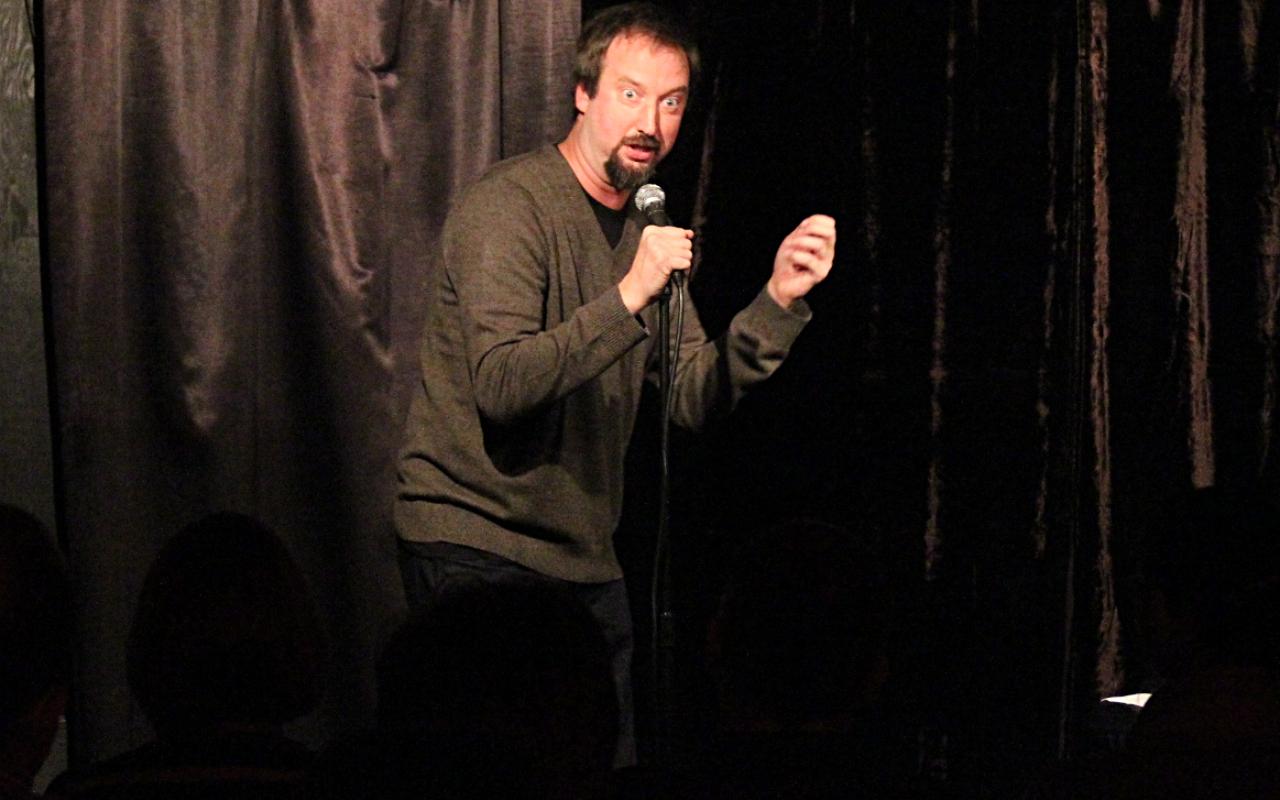 What can you expect at a Tom Green stand-up performance? Prop comedy? Audience ridicule? Outrageous Jackass-esque stunts? Before the Dec. 29 show began, the bowels of The Belly Room at The Comedy Store were abuzz with speculation and anticipation as to what possible unpredictable antics the shock comic had in store.
Having made his mark hosting/producing MTV's "The Tom Green Show" and "The New Tom Green Show" during the late '90s/early 2000s, Green developed a reputation for his too-far-isn't-far-enough brand of off-color humor; performing over-the-top skits such as drinking from a cow's teat and pretending to hump a dead moose. It was infamous stunts like these that sent Green's popularity skyrocketing, but it was also this reputation that explained the reluctance of Comedy Store patrons to sit towards the front of the stage at the launch of Green's World Stand Up Comedy Tour.
Once the show began, the audience was soon put at ease as Green very matter-of-factly related humorous stories from his childhood growing up in Ottawa, Canada, and his often "controversial" career in the spotlight.
Relying less on one-liners and fictional narratives, Green's natural style of storytelling led to many hilarious and impromptu recollections as he tested the comedic waters with a myriad of material. From shooting a groundhog, to finding his first porn mag, to his very public bout with testicular cancer, his real life experiences were far more interesting and relatable than any sort of outrageous stunts.
With his 40th birthday approaching, much of Green's set centralized on life reflections and an overarching theme of aging and change. An oh so apropos subject for a comic actor who's continuously evolved and adapted his career and routine to stay relevant.
This newly launched stand-up endeavor was a refreshing departure from his better known shock comedy antics, and proved that there's more depth to the man than his "do anything for attention" TV persona. Welcome back, Mr. Green!

–Brent X Mendoza
Photos courtesy Kenny D / KenDrum Images