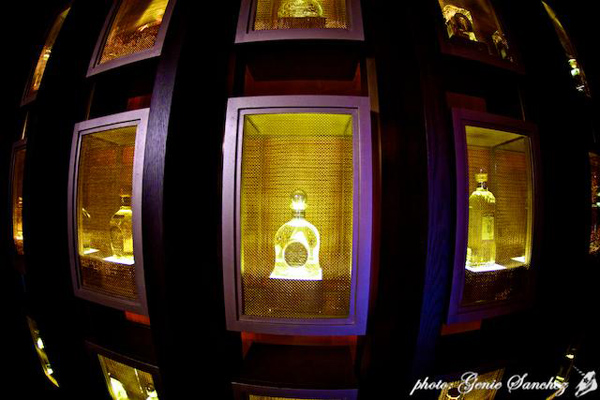 After a weekend hiatus, dineLA Restaurant Week returns for round two this Monday through Friday. Be sure to set your reservations and indulge in the three-course meals that are being offered at restaurants along The Sunset Strip and throughout the city.
Those looking to spice up their week should stop by Rosa Mexicano on The Sunset Strip, which is offering both a lunch and dinner menu that features authentic Mexican and Latin favorites.
Stop by for lunch and feast on your choice of fresh guacamole prepared tableside, queso fundido with crumbled chorizo, cilantro and rajas or market salad to start. Second course options include vegetable enchiladas with corn, chayote, mushrooms and spinach in a mild tomato sauce, grilled sustainably-raised Scottish salmon con salsa de frutas served with kale and pancetta ragu and a habanero-winter fruit white wine sauce or Rosa chicken salad. And since no lavish meal would be complete without a sweet dessert, Rosa Mexicano is happy to serve up two offerings: your choice of vanilla flan infused with espresso served on a warm, thin ancho chile brownie or cheesecake filled with baked apple-cajeta sauch and candied pecans.
In addition to the dineLA menu, Rosa Mexicano also offers supplemental dishes for an additional price, including tortilla soup, chicken flautas appetizer and a delicious pomegranate margarita. Rosa Mexicano's dinner dineLA menu features main course choices of crab enchiladas, salmon con salsa de frutas or carne asada tacos. The special menus are available Jan. 30 – Feb. 3. Lunch is served 11:30 a.m. – 4 p.m. and is $22 per person. Dinner is served beginning at 4 p.m. and is $34 per person.
Check out the full menu and make your reservation today!
Photos: Salmon con de frutas; fresh guacamole; pomegranate margarita; chicken flautas, tortilla soup and flan; Rosa Mexicano atmosphere. Photos courtesy of Rosa Mexicano and Genie Sanchez.