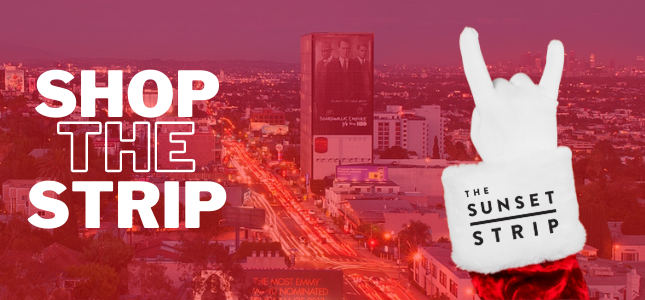 BE INCLUDED IN OUR 2021 HOLIDAY GIFT GUIDE FOR NO COST YOUR BUSINESS
We're making it easy to shop locally and safely this holiday season! 2020 was been hard on everyone but now is the time to shine as we welcome shoppers and diners to the Sunset Strip. The Sunset Strip Business Improvement District will launch a Holiday Guide on Friday, November 26, 2021.
With the holiday season just around the corner, we want to hear from retailers, hotels, restaurants, and other businesses on the strip about your Holiday plans. We want to showcase your best holiday gifts, special offers, giveaways, activities, and events in our Holiday Guide.
It is open to all businesses within the district boundaries and there is no cost to be included.
SUBMISSIONS
From now until November 18, 2021, we invite all district businesses to submit special offers, activities, and events to our Holiday Guide.
Submit your promotion
Offer details (100 words or less)
Submit 1-3 images
Dates of Promotion
Disclaimer
URL for additional details
Note: If you miss the deadline, you can still be included. The guide will be updated on the following dates: December 6 and December 13.
WANT MORE BRAND EXPOSURE? ADVERTISE!
Quarter Page $150 4 in (w) X 5.2 in (h)
Half Page $250 8.2 in (w) X 5.2 in (h)
Full Page $550 8.2 in (w) X 10.6 in (h)
Submit your ad to info@thesunsetstrip.com by November 20th, 2021
Questions? Contact us at info@thesunsetstrip.com or at 323-650-2688