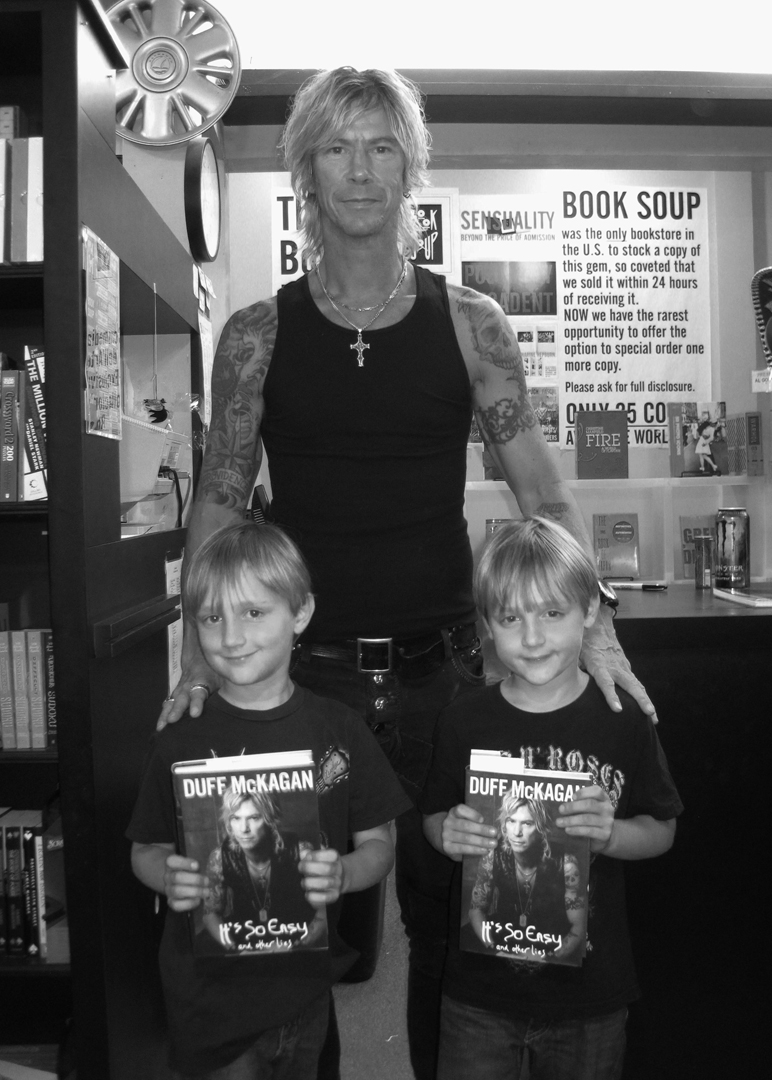 Last week, one of The Sunset Strip's most beloved players, Duff McKagan, hit the books at a signing and discussion hosted by famed literary rock n' roll establishment Book Soup.
Addressing an audience of Guns N' Roses/Velvet Revolver fans whose ages ranged from 6 years old to 60, McKagan proved that his talent continues to influence a new generation of rockers and ultimate fans. The bassist/actor/columnist/author engaged the audience with stories and a discussion of his new "no holds barred" memoir It's So Easy: And Other Lies, before taking questions from the crowd.
Book Soup has lined up an all star list of book signings and discussions in the next two weeks, including writer/director Oliver Stone (Oct. 22), Def Jam Recordings 25th anniversary discussion with authors Bill Adler and Cey Adams (Oct. 23) and musician/writer Henry Rollins (Oct. 27).
For more information and a full list of author events, visit www.booksoup.com.
–Brent X Mendoza