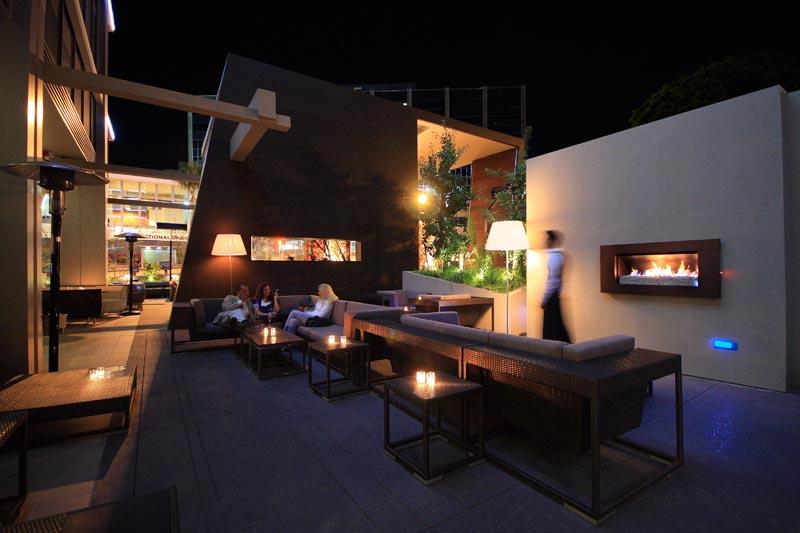 DineLA Restaurant Week is back, and Sunset Strip restaurants have signed on to participate in this popular culinary event. From Jan. 24 – 29 and Jan. 31 – Feb. 5, guests may enjoy three-course lunches and dinners at special set prices. Each menu provides a choice of appetizer, main course and dessert.
Restaurants with three-course $28 lunch and $44 dinner menus:
Asia De Cuba offers lunch selections including calamari salad, Cuban BBQ chicken, A sampling of lunch selections include calamari salad, Cuban BBQ chicken, black bean and chickpea dumplings, Mexican donuts and housemade sorbet. Dinner options include tuna pica, lemongrass skewered chicken, miso cured Alaskan butterfish, grilled strip steak and desserts.
BLT Steak offers a dinner menu with items including curried cauliflower bisque, grilled quail with black lentils, blood orange and celery heart, Sonoma lamb, prime culotte steak, crab encrusted Scottish salmon, dark chocolate layer cake and banana cream pie, among other selections.
BOA Steakhouse Sunset offers a lunch menu with items including assorted lavosh with chick pea dip, soup of the day or salad; BOA burger, smoked turkey and mozzarella sandwich or winter vegetable linguine; and dessert.
Il Sole features a dinner menu with options including eggplant parmigiana "napoli style", fresh burrata with tomato, arugula, basil and extra virgin olive oil, Maine lobster pieces served with a choice of pasta, bistecca "New York", tiramisu or assorted tarts.
Restaurants with three-course $22 lunch and $34 dinner menus:
Boxwood Café by Gordon Ramsay offers lunch and dinner. A sampling of lunch and dinner menu items includes roasted beetroot salad with goat cheese and baby greens, wild mushroom soup, steak and ale pie with winter root vegetables, squash risotto with sage, chocolate-peanut butter ganache with salted caramel ice cream and spiced pear clafoutis with vanilla ice cream.
Café Med offers a lunch and dinner menu. Lunch items include zuppa di lenticchie, penne alla arbbiata, homemade veal tortellini with cream, prosciutto and peas, pannacotta and tiramisu. The dinner menu includes options such as baked eggplant with mozzarella, tomato and basil, mussels and clams in a garlic olive oil broth, homemade pappardelle in a tomato, basil and cream sauce, filet of veal in a butter and lemon sauce and choice of dessert.
Katana features a dinner menu with choices including a trio of appetizers or tuna tataki sashimi salad; assorted sushi, "Sakyo" miso cod rice bowl or chicken Ji-Dori rice bowl; and mint chocolate volcano or fruit and sorbet. Restaurant at Sunset Marquis offers both lunch and dinner. The lunch menu features seared yellow fin ahi tuna salad, sweet onion tartlette or French onion soup; steak frites, fish and chips or Asian glass noodles; and sticky toffee pudding. The dinner menu features items including carpaccio of bison, raclette cheese fondue, lobster angliotti, grilled barigoule artichoke salad, English lemon pudding and calbo dark chocolate mousse.
For full menus and additional information, or to make a reservation, please visit www.dinela.com.
Photo: BOA Steakhouse
–C. Kemp