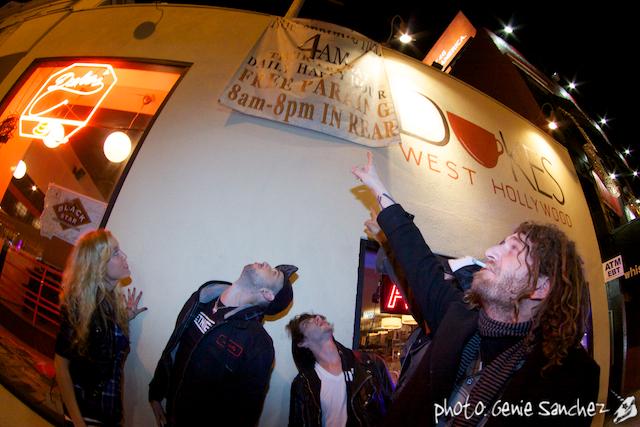 Local legends and Sunset Strip Music Festival alum Warner Drive will take the stage at The Roxy Theatre on Friday, Feb. 25, to celebrate the release of their new album, K-Go! Their first full length in almost four years, The Sunset Strip staples are poised to unleash their brand new recording – featuring an all new lineup – on the unsuspecting rock n' roll masses.
To fuel up for their big CD release party, the band – Jonny Law (vocals), Albert Winkler (guitar), Candice Levinson (guitar), Elvis James (bass) and Jonny U (drums) – hit another staple on The Strip, Duke's West Hollywood, for some late night burgers, grilled cheese and brews. Now open until 4 a.m. on weekends (Thursday-Saturday), Duke's has become the place for revelers to recoup after a night of debauchery on The Sunset Strip.
The Warner Drive album release party kicks off at 7:15 p.m. on Feb. 25. Discount guest list tickets available at www.warnerdrive.com. For more info about Duke's, including their mega happy hour, free wi-fi and all-day menus, visit www.dukeswesthollywood.com or fan them at www.facebook.com/dukesweho.
Photos courtesy Genie Sanchez
–Brent X Mendoza