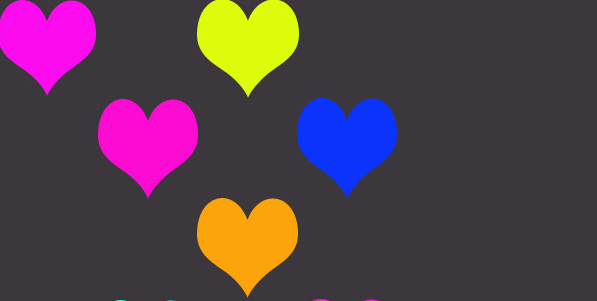 Whether you love it, you hate it, it's in or outdated…Valentine's Day is upon us. Don't repeat the 2008 "incident" when you attempted to take down an entire cheesecake while simultaneously synching Dark Side Of The Moon to The Wizard Of Oz. Plan ahead this year.
Luckily, The Sunset Strip has your V-Day weekend plans covered, whether you want to party with singles, are searching for an intimate rooftop dining experience or want to learn how to craft the perfect love song. This is your one-stop, 100% fun destination.
ENTERTAINMENT/EVENTS
"How I Wrote That Song" With Cee-Lo and Seal at Key Club
Learn how to write the perfect love (or break-up) song as BMI presents a singer/songwriter event with Cee-Lo and Seal at the Key Club. The informative discussion showcases the story and inspiration behind songwriting. Saturday, Feb. 12 from 11 a.m. – 3 p.m. Tickets are $15-$20. www.keyclub.com
"Romancing The Store"
A night of passion and laughter at The Comedy Store on Feb. 14. Tickets are $20 per couple and include a complimentary champagne toast for two. www.thecomedystore.com
"Cooking for Two" Chef's Master Class at Gordon Ramsay at The London West Hollywood
Learn how to create our signature dishes in an intimate class led by Executive Chef Anthony Keene on Saturday, Feb. 12. Start a tour of our award-winning kitchen. Then menus are prepared and demonstrated course-by-course. Each dish is served in the kitchen as it's completed, accompanied by paired wine or beer chosen by our sommelier. Price $385 per couple. Class available Feb. 5 and 12, 10 a.m. – noon. For more information and reservations, call 310-358-7788 or GordonRamsayWH@luxuryresorts.com.
Cook Like A Chef at BLT Steak
Join Chef Brian Moyers on Feb. 12 at 1 p.m. for an in-depth look at preparing BLT's signature steaks and an interactive tutorial on basic butchery. The cooking class is $80 per person and includes a 3-course lunch, paired with California wines in the restaurant. Call 310-360-1950 for reservations. www.bltsteak.com
Love Blows Singles Party at House of Blues
The Foundation Room at the House of Blues will host a singles party on Feb. 14 beginning at 7 p.m. Enjoy drink specials, goddess workshop, DJ and $5 Steel Panther tickets. www.hob.com
Jonathan Zawada, Over Time exhibit at Prism Gallery
Catch Australian artist Jonthan Zawada's stunning paintings, drawings and video installations before the show's final day: Saturday, Feb. 12. The exhibit is his first solo show in the United States and focuses on large-scale landscape paintings. End the tour with custom, organic cocktails at The Eveleigh next door. www.prismla.com www.theeveleigh.com
Shopping – Hustler Hollywood
Now through Feb. 14, receive a complimentary gift when you spend $50 or more. While supplies last. www.hustlerhollywood.com
Berry In Love Cocktail and Sweet Treats at RH Bar
RH bar will exclusively offer the "Berry In Love" cocktail, in addition to a selection of champagnes and Californian sparkling wines by the glass as well as Valentine truffles and macaroons. The "Berry In Love" cocktail features muddled raspberries, rose water, St. Germaine, vodka, pineapple juice, topped with soda and served in a martini glass. (Insiders Tip: West Hollywood residents and businesses can receive 15% off their total bill and complimentary valet parking until 5 p.m. when they show an ID or business card listing a West Hollywood address.) www.rhwesthollywood.com
DINING
BLT Steak
BLT Steak Los Angeles will be offering three-course prix-fixe menu filled with aphrodisiac-inspired dishes this Valentine's Day. Priced at $70 per person, the menu includes items such as Oyster Quartet with east & west coast oysters and champagne passion fruit mignonette, King Crab & Pea Vine Salad with radish, apple mustard, cayenne and rose gelee, and Truffle Studded Filet Mignon with bone marrow flan and sauce bordelaise. www.bltsteak.com
Cabo Cantina
Singles, groups and couples are invited to share in the love this Valentines Day. As always, all drinks are two-for-one prices during our famous happy hour from 4-8 p.m. and again during our new late night happy hour from 10 p.m.-close. www.thecabocantina.com
Foundation Room at House of Blues
Three- and four-course prix fixe dinner menus on Saturday, Feb. 12 ($55/$75). Seatings begin at 6 p.m. www.hob.com
Gordon Ramsay at The London West Hollywood
Enjoy a three-course Valentine's Day weekend menu (Feb. 11-13) for $85 per person, or five courses for $110 per person. Or Valentine's Day (Feb. 14), enjoy a five-course menu and glass of champagne per person for $295 per couple. Reservations available 5 – 10 p.m., 310-358-7788. www.thelondonwesthollywood.com
Hamburger Hamlet
Specials include a juicy rib eye steak with grilled prawns, cashew-encrusted Mahi Mahi with sundried tomato mashed potatoes and red velvet cake. The Hamlet has the perfect quiet table for two waiting for you. www.hamburgerhamlet.com
Dinner for Two at Ketchup
The Feb. 14 dinner is $90 for two people, or $125 with glass of Dolce red or white wine. Menu includes:
-Truffle tots and Cajun curly fries served with all five homemade ketchups.
-Choice of pan-seared scallops in a shallot butter accent sauce over a watercress salad; or strawberry daiquiri and baby spinach salad with toasted coconut, sliced almonds, and fresh strawberries tossed in a tangy lime vinaigrette.
-Choice of chicken pasta pomodoro with angel hair pasta, sautéed roma tomatoes, and fresh basil in an airy butter sauce; balsamic-glazed flank steak with shallow poached endive and lobster mashed potatoes; or pan-fried catfish with a tongue-tingling pepper cream sauce over steamed basmati rice.
-Mini red velvet cakes with a raspberry reduction and maple infused cream cheese frosting
www.dolcegroup.com
Rooftop Dining and Rooftop Cabanas at The London West Hollywood
Enjoy a three course menu and glass of champagne while dining under the stars on The London's rooftop. Priced at $190 per couple. Reservations available 5-10 p.m. Or enjoy the popular rooftop cabanas package, which includes a three-course menu and a bottle of Vueve Cliquot Rose served in your private rooftop cabana. Priced at $395 per couple. Reservations based on availability, 310-358-7788. www.thelondonwesthollywood.com
RESTAURANT at Sunset Marquis
Enjoy a multi-course steak dinner for two for $175 per couple The menu includes:
-Amuse bouche: blue lobster carpaccio
-First course: black truffle infused Maui onion soup
-Second course: grilled filet of John Dory with baby bock choy gratin and star anise emulsion
-Third course: 32 ounce black angus prime rib for two with porcnin mushroom and pomme soufflé
-Dessert: dark chocolate filled white chocolate heart
www.sunsetmarquis.com
RH at Andaz
In celebration of Valentine's Day, RH at Andaz West Hollywood, and Executive Chef Sebastien Archambault will offer a very special sharing menu, with additional amusements to be offered directly at the sophisticated RH bar. Prices for the dinner are $120 per couple, tax and gratuity not included. RH's Valentine's Day dinner menu and bar treats include: Roasted lobster and split pea bisque vinaigrette; homemade foie gras terrine with grape marmalade; sautéed field mushroom tart with arugula and walnut oil; seared diver scallops with braised celery, chestnut and black truffle; slow braised beef cheek with Teixeira Farm green cabbage and baby rainbow carrots; and Mt. Tam tome d'aquitaine cheese from Cowgirl Creamery. A savory finale includes a Dillon rum baba jar with whipped cream and chocolate pie with frozen praline bar, coffee or tea and macaroons. (Insiders Tip: West Hollywood residents and businesses can receive 15% off their total bill and complimentary valet parking until 5 p.m. when they show an ID or business card listing a West Hollywood address.) www.rhwesthollywood.com
"Eat Your Heart Out" The Standard, Hollywood
Enjoy a four-course Valentine's Day dinner for $25, and acoustic sets in the Cactus Lounge from 7:30-10 p.m.
-Salad: Baby spinach salad with warm bacon vinaigrette, tomatoes, shaved red onion, hardboiled egg
-Appetizer: mac n cheese
-Entrée: choice of petite rib eye with French fries, herb butter; wild mushroom pizza with goat cheese, mozzarella; or chicken fried chicken with country gravy, creamed spinach.
-Dessert: dark chocolate walnut brownies with a burnt marshmallow.
www.standardhotels.com/hollywood
The Sunset Trocadero Lounge
Our intimate lounge is illuminated with amber candlelight and an upscale-casual atmosphere that is reminiscent of old Hollywood glamour. We invite our early guests to enjoy happy hour from 6-8 p.m., featuring half-priced appetizers and drinks, including specialty martinis and champagne! We will be serving our full dinner and drink menu until 2 a.m. Reservations are recommended but are not necessary. 323.656.7161
Photos: "Berry In Love" cocktail at RH bar, Comedy Store flyer.