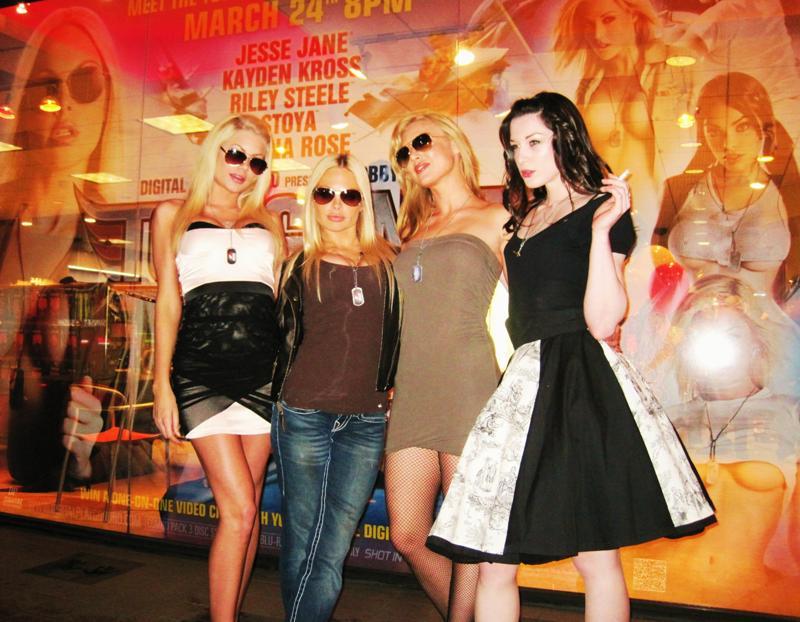 Live Review: Black Veil Brides Rock the House of Blues [DisarrayMagazine]
Japan Nite 2011 at The Viper Room: Presenting 5 Japanese Bands You Should Hear Right Now [LA Weekly]
Best Rooftop Bars In Los Angeles [CBSLosAngeles.com]
3.31.2011: Beautiful People [StandardCulture]
Sunset Strip Beautification Project to Receive CMAA Award [WehoNews.com]
Sunset Strip Music Festival Launches Fan Appreciation Day with $45 Discounted Tickets and No Fees [LA Snark]
"Charlize Theron heads to Ole Henriksen Face/Body Spa at the Sunset Plaza on Saturday (March 12) in West Hollywood, Calif." [Just Jared]
"Halle Berry shopped solo in West Hollywood at Sunset Kids for her daughter Nahla on Monday." [Zimbio]
"It was a parents' night out for Nicole Richie and Joel Madden, who stepped out for a late night at Trousdale Lounge in L.A." [People]
"…Twilight actress Ashley Greene …was spotted getting cosy with fellow actor and Captain America star Chris Evans, at Hollywood hot spot Trousdale this week." [Marie Claire]
"The young singer [Joe Jonas] was spotted out and about at LA club Trousdale on March 25 …" [Hollywood Life]
"The drive from Hollywood to Auto Club Speedway is a little more than an hour in light traffic, a journey that takes a visitor from the rock clubs and glittering billboards of the Sunset Strip to the snow-capped mountains that loom above the Inland Empire." [Nascar.com]
"By opening game rooms and staging game nights, hotels such as Mondrian Los Angeles on the Sunset Strip, Hollywood Roosevelt Hotel, Standard in downtown Los Angeles and Westwood's W Hotel Los Angeles provide 20- and 30-somethings an alternative to the area's guest-list-only nightclub scene. At the same time, the games give guests a reason to stay in for the night and spend money at the hotel, and think about coming back again. … Mondrian was one of the first local hotels to serve up games. Executives teamed with Spin, a table tennis social club created in New York by actress Susan Sarandon and a trio of entrepreneurs, to launch Spin Hollywood during the summer. Spin is a pop-up concept in the hotel's ADCB lounge. There are two Ping-Pong tables so hotel guests and locals can play a friendly game or compete in tournaments organized by the hotel." [LA Business Journal]
Top Tweets
@Donhejny: Photo: Sunset over the Sunset Strip Los Angeles, CA http://tumblr.com/xhr1y3oeu7
@Metrulzica Spotted!: Janet Jackson in a Bentley on @TheSunsetStrip!
@andazweho: Have you met our new artists? http://bit.ly/artseen2
@INDORABLEGURL: @SSMF just bought my tix today , thanks for the fans appreciation day n pls invite@neontrees@tylerinacoma Neon Trees for SSMF 2011 thanks 🙂
@chacechatterton: Just bought my ticket for SSMF. Can't wait until August!
@BookSoup: GORE VIDAL just stopped into @BookSoup… Here until noon if u want to come down, greet & get one of his many amazing titles signed.
@ TheWhiskyAGoGo: It's @SSMF fan appreciation day! Limited # of Aug 20 street fest tix avail for $45! NO fees! http://tktwb.tw/SSMFpre