"Love is a fire. But whether it is going to warm your hearth or burndown your house, you can never tell." – Joan Crawford
Valentine's Day. But make it legendary. Welcome to the Sunset Strip as we take a little stroll through sex, love, and rock and roll to find your ideal vibe.
Rock & Roll
The rich music history of the Strip makes it a truly unique destination overall, and check into the Sunset Marquis to experience the exclusive sanctuary of hit-makers for yourself. Don't be surprised if you run into a legend or two on your way to the lush on-property Cavatina restaurant, who by the way, are offering their own specials. Or go all out and book a private one-bedroom villa.
California Dreaming
People all over the world covent our California lifestyle. That starts with a delicious plant powered dinner at Fresh on Sunset. Consider pairing that with an eco-chic stay at the 1 Hotel which draws inspiration from the land, sea, and abundant sunshine of Southern California.
James Bond, anyone?
Glamour UK referred to The Edition hotels as "high-octane Glamour" and in this VDay package you and your date will be whisked from your home to the hotel for a 1-night stay in the Penthouse, with an expansive wraparound terrace and panoramic views of Los Angeles. Upon arrival, you will be welcomed with a bottle of Dom Perignon and a 3-course meal, prepared by Executive Chef Pedro Contreras.
Trend Setter
Old Hollywood Glam is always in style and nobody does it like Tower Bar. It is one of the chicest and most welcoming rooms in town, with a fireplace and discreet niche seating. Housed in Bugsy Siegel's former apartment and connected to the newly expanded Terrace Bar- the experience is elegantly choreographed by Maitre D' Gabé Doppelt. Add a stay at Sunset Tower Hotel and now we're making memories.
Global
Start with dinner at Night + Market WeHo, where the vibe is California chill meets Bangkok frenzy fueled by natural wine, and we're here for it. End with a stay at the Mondrian landmark destination celebrating the best of a surrealist aesthetic with some of the best poolside views in the City.
Dinner and a Movie
Enjoy a nice romantic movie from the comfort of your own car through "The Sunset Strip Presents." Enjoy the rooftop pool with lovely cocktails or dinner before the movie. After, check in at the famed Andaz Hotel, once known as the Riot Hyatt. We won't get into all that here, but trust us, this hotel has earned the moniker.
Oh so Luxe
Iconic glamour and stylish allure is offered at the London West Hollywood. With food and beverage credits and deep soaking tubs, this Valentine's special lends itself to couples and solo indulgence as well. Off-property shopping should include the fine jewelry offerings at Samira 13 to really spoil your loved one, or yourself.
Thanks for stopping by. Make sure to check out all the food, shopping, and getaway specials to find the perfect way to celebrate sex, love, and rock and roll on The Strip.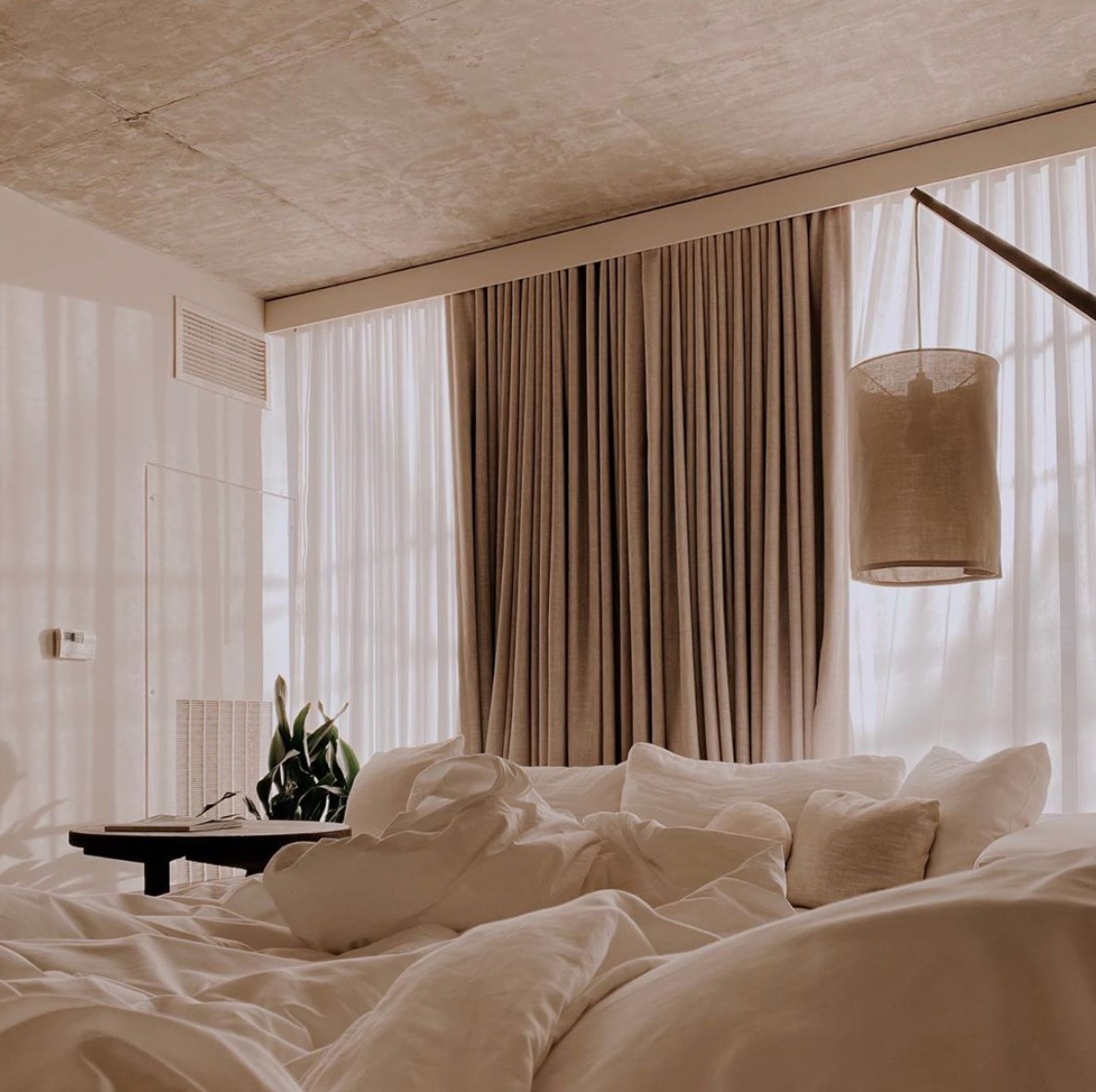 1 Hotel West Hollywood
Love is in the air. Celebrate your love for that special someone, the hotel is offering an unbeatable Valentine's weekend package. In addition to your stay, you will get a bottle of Mionetto Organic Prosecco, chocolate-covered strawberries, organic house-made sugar scrub, a signature Kindling Candle, Bamford Botanic Lip Balm, Intimacy Kit, and late checkout.
LEARN MORE>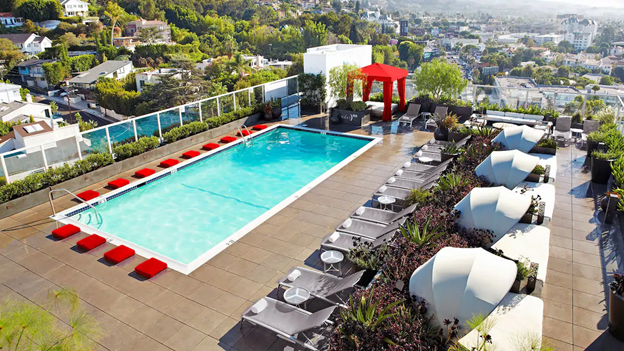 Andaz West Hollywood
Drive to love and spend Valentine's Day weekend on the Sunset Strip enjoying breathtaking views overlooking the hills of Hollywood and the famed Sunset Blvd. Also, enjoy a nice romantic movie from the comfort of your own car through "The Sunset Strip Presents" www.latenightdrivein.com. Enjoy our Rooftop Pool with lovely cocktails made by our mixologist at Bryant's Rooftop Bar. Andaz West Hollywood Drive for love Package includes Complimentary Self-parking, Waived Destination Fee.
LEARN MORE>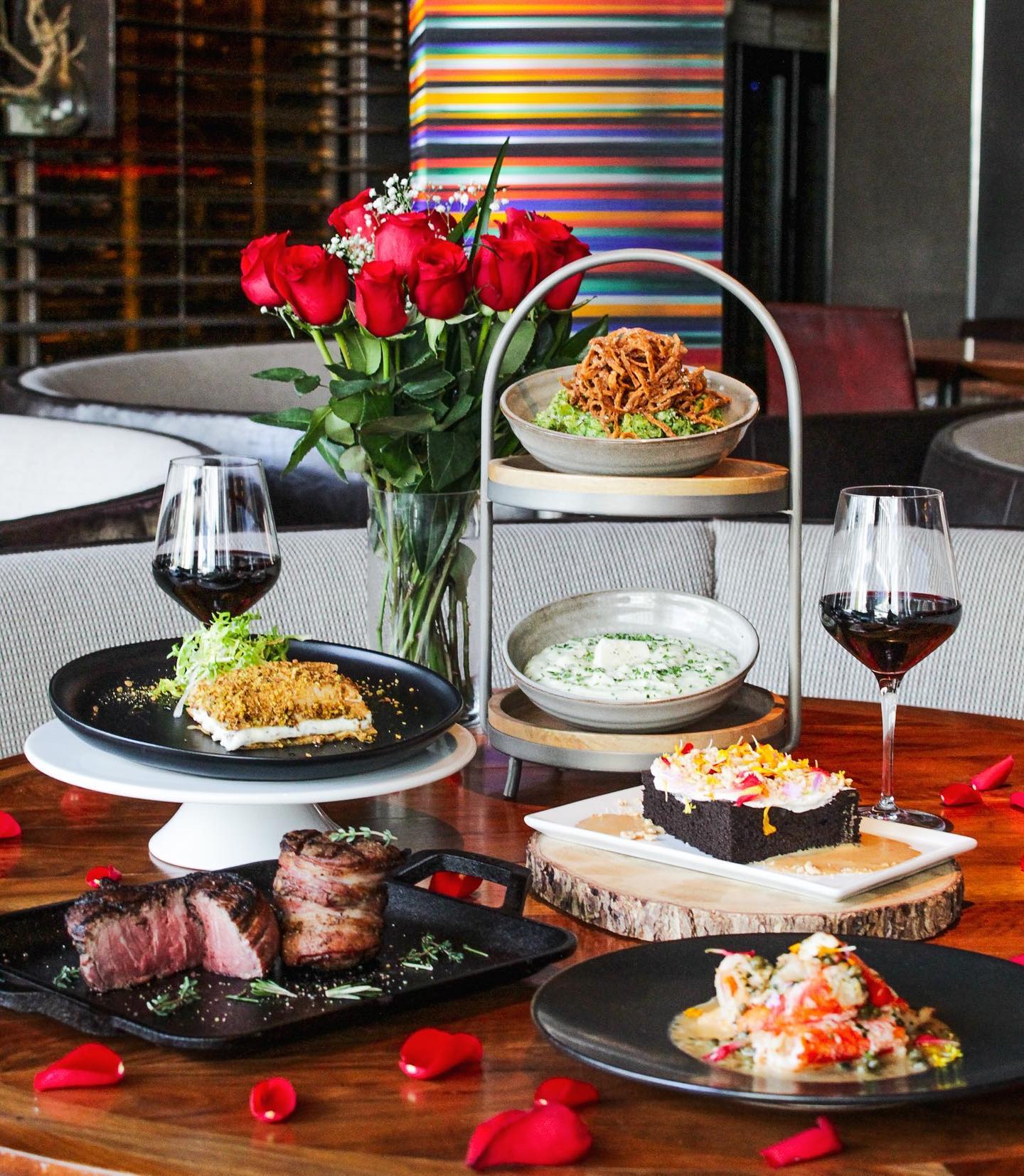 BOA Steakhouse
Celebrating Valentine's Day at home this year? We've put together a special Take Home Meal for 2 for $220. Visit the link below and make sure you preorder by 5PM on 2/13. LEARN MORE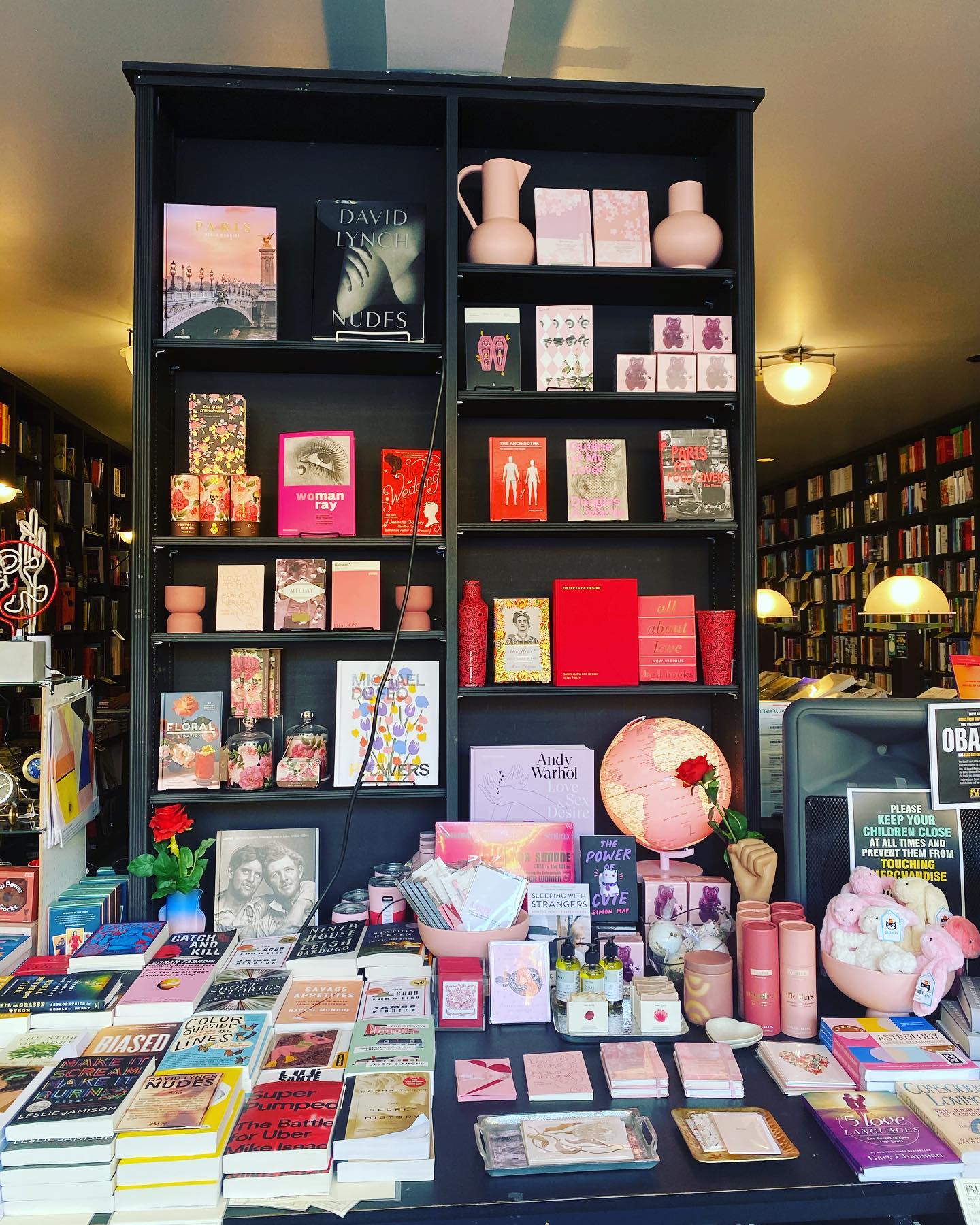 Book Soup
Valentine's Day is almost upon us! Wishing EVERYONE a love-filled day What's calling to you in this lovely display by Great and Infamous bookseller, Audrey?
LEARN MORE>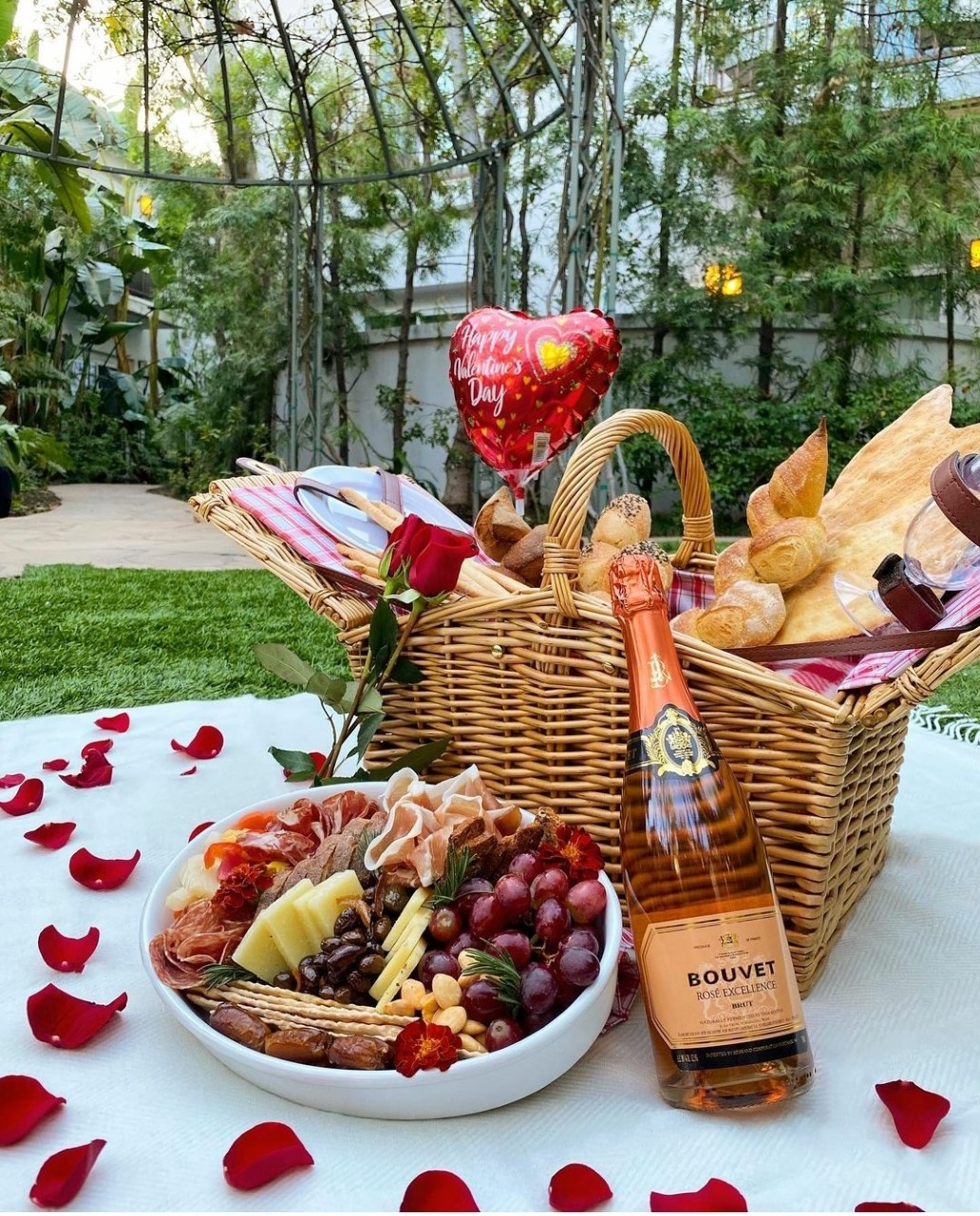 CAVATINA at Sunset Marquis Resort
VALENTINE'S DAY 4-COURSE MENU
The Cavatina at Sunset Marquis celebrates Valentine's Day weekend with a special 4 Course Menu @ $80++PP, celebrating the Californian Cuisine with an Italian twist and with a special takeaway Valentine's Day Box for Two an optional enhancement like our signature.
LEARN MORE>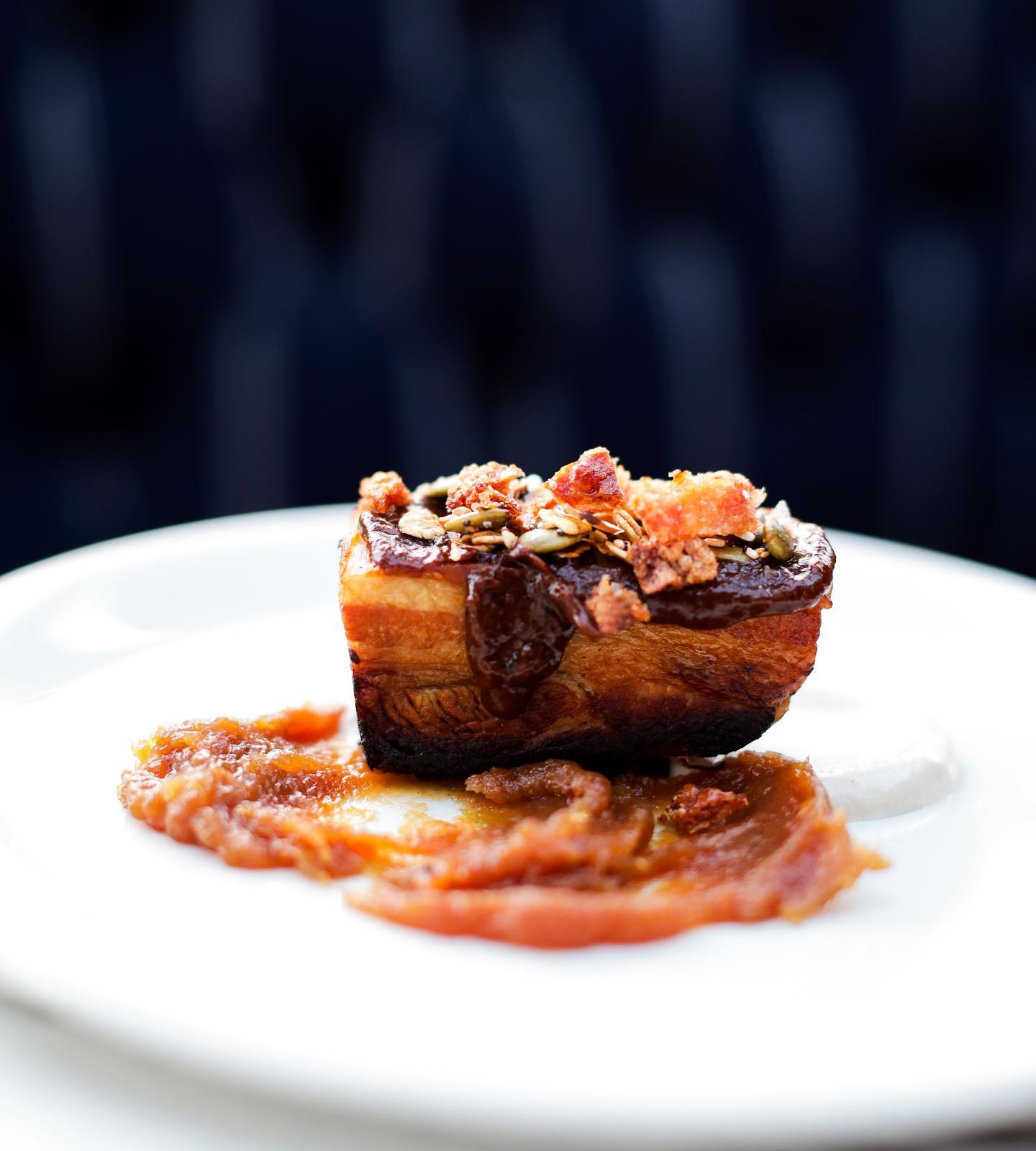 Eveleigh
Have you made your Valentine's reservations for this weekend? We are serving our delicious regular menu and still have a few spots left. Give us a call at 424-239-1630 to check availability! LEARN MORE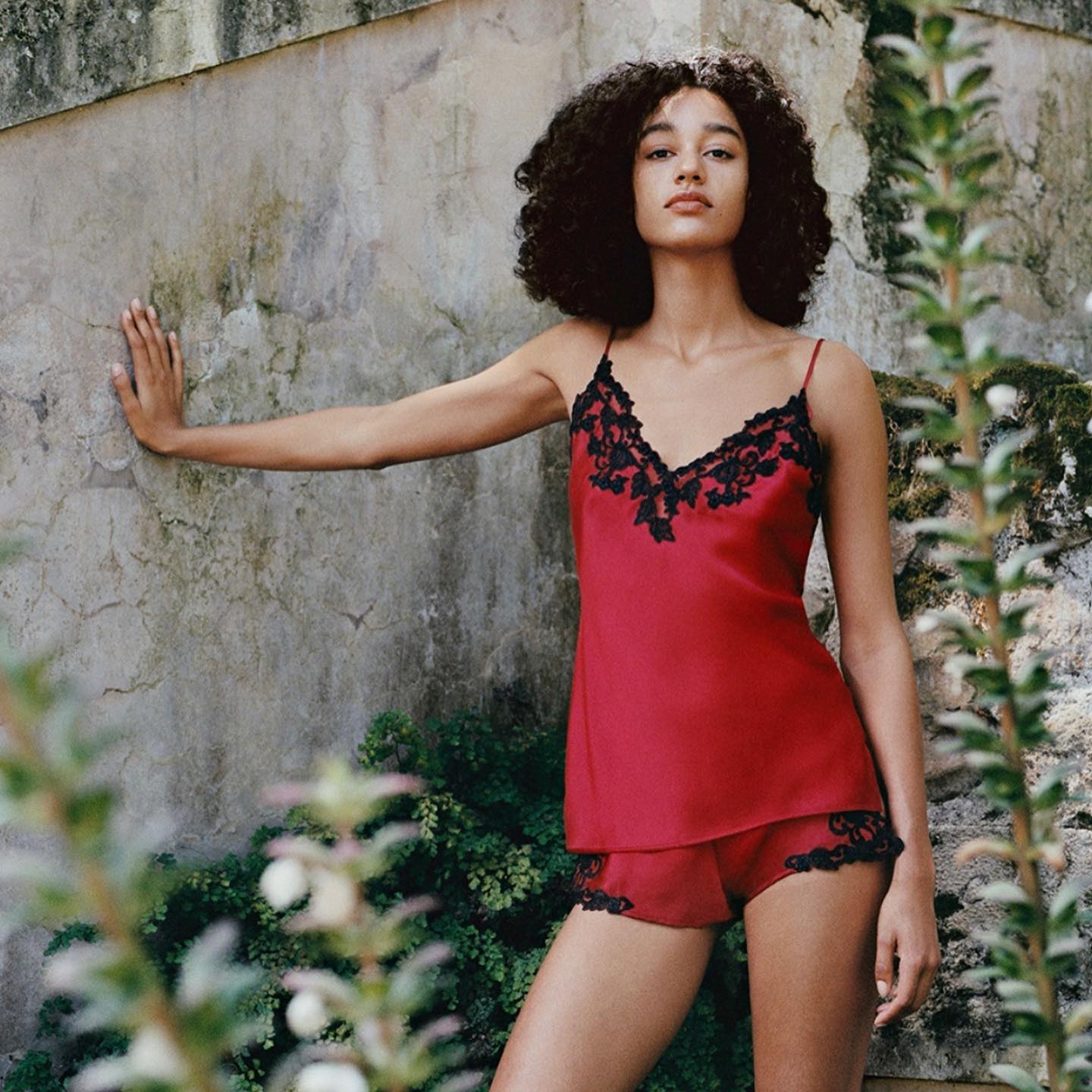 Fred Segal
Welcome to Fred's Love Lounge! Whether you're going on a hot date or hanging around the love shack (or a little bit of both), we've got everything you need to satisfy your sweet tooth. Figuratively—because candy is overrated. Click the link below to shop our Valentine's Day gift guide now to be sure you're ready for the 14th!
LEARN MORE>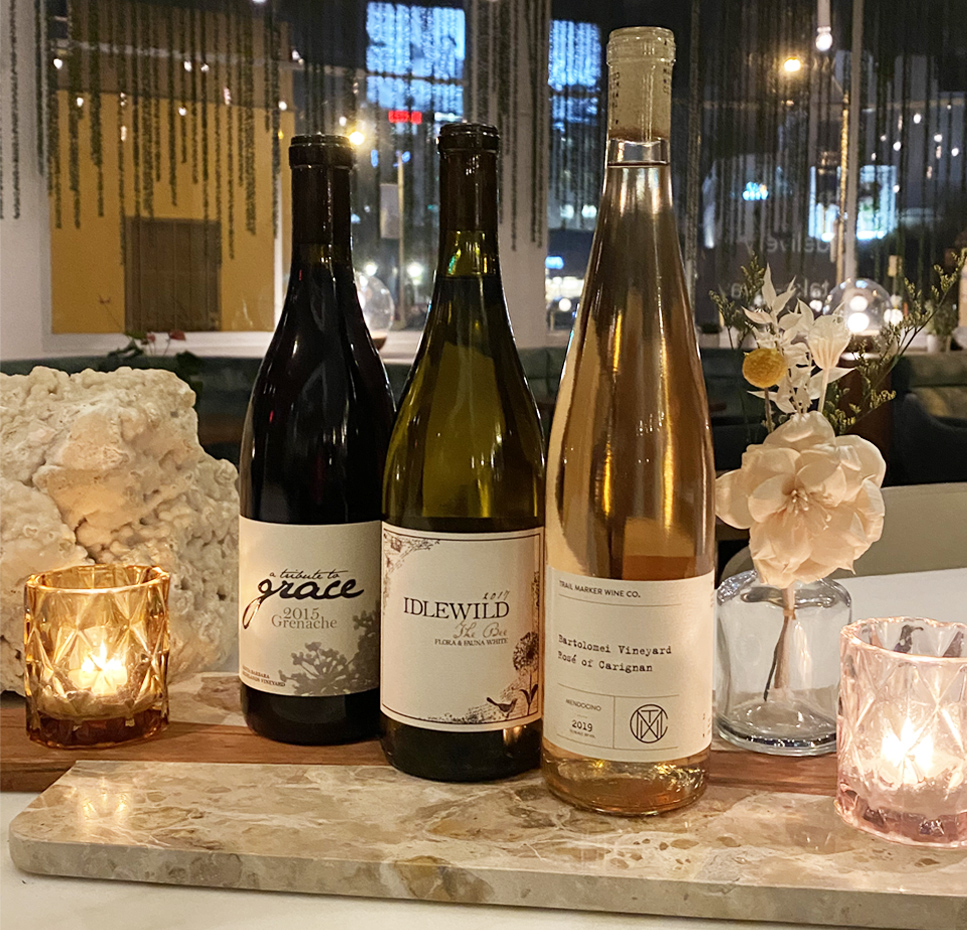 Fresh on Sunset
Valentine's Day Menu $49/person
To order, please email nabiha@freshrestaurants.ca or call the restaurant at 310-432-5199. Orders must be placed by February 10th. Pick up will be available Saturday 2/13 and Sunday 2/14 between 4-9pm. Please schedule a pickup time when you place your order.
LEARN MORE>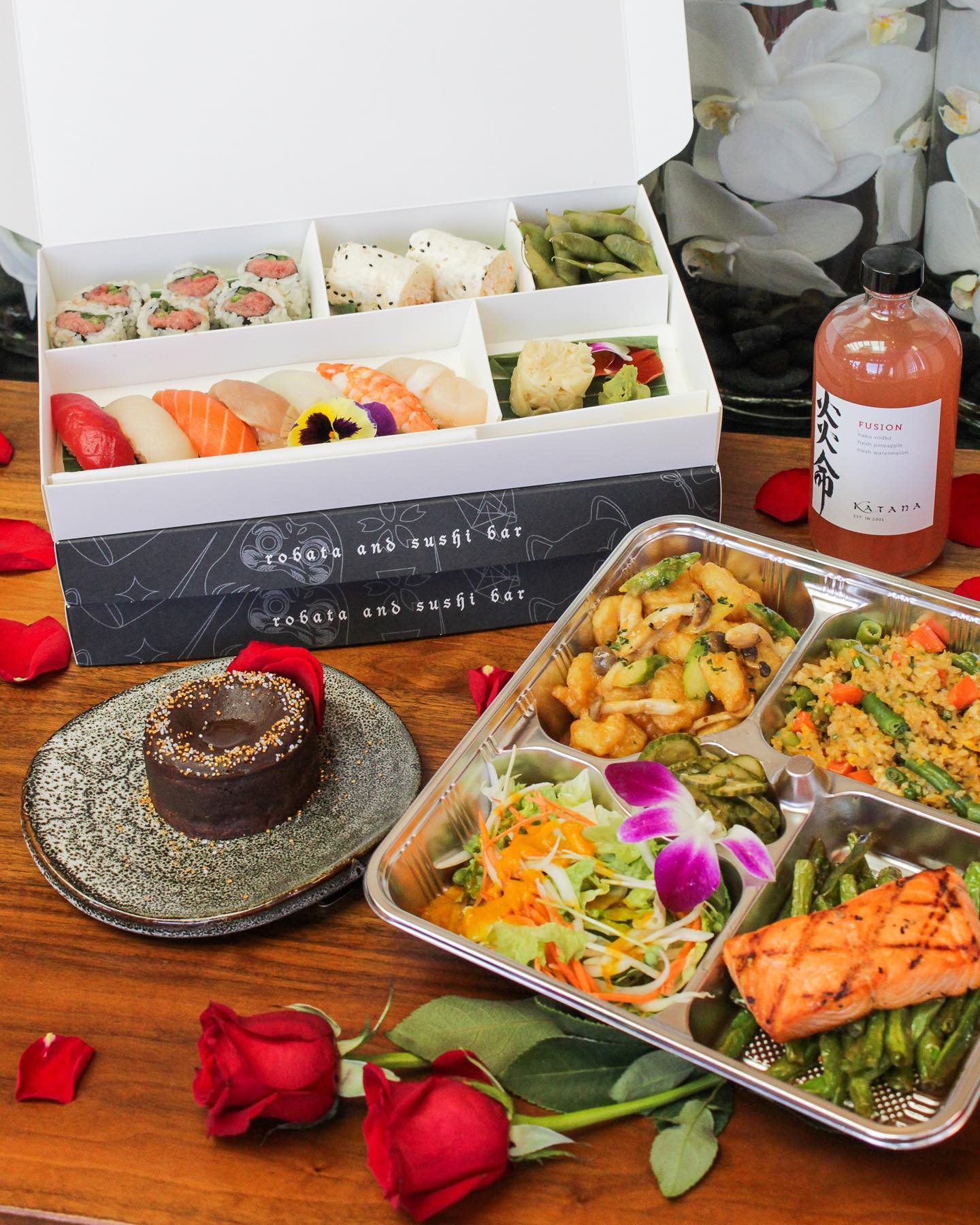 KATANA
Celebrating Valentine's Day at home this year? Bring home our special Lover's Box for Two for $85. Visit the link below and preorder by 5PM on 2/13. LEARN MORE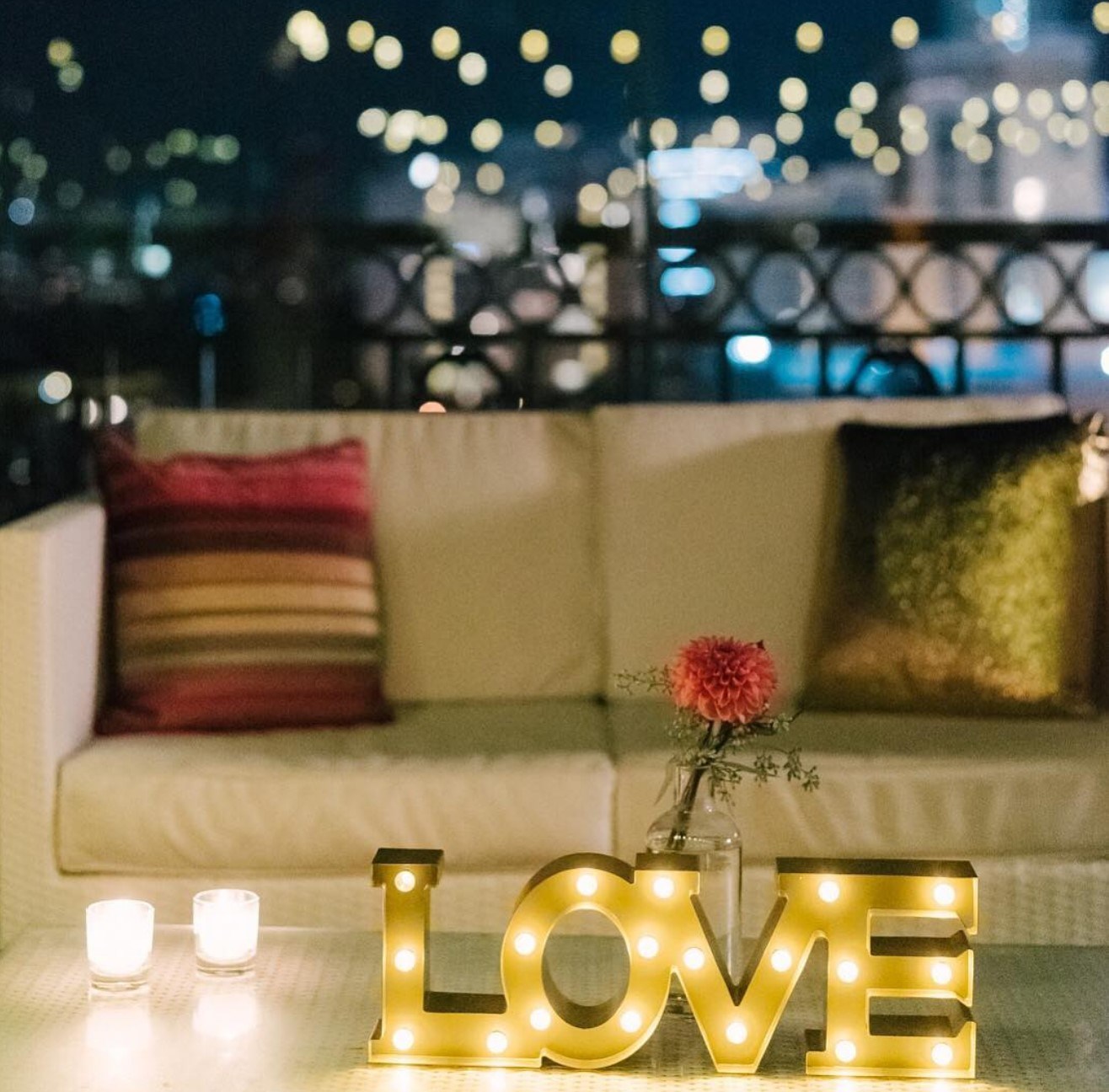 The London West Hollywood at Beverly Hills
Spend a romantic Valentine's Day with us and enjoy a $170 one time F&B Credit towards Valentine's Day dinner, upgraded accommodations, complimentary breakfast menu, and more. Each of our spacious suites offers an oversized deep soaking tub.
Stay Dates: Feb 11, 2021 – Feb 15, 2021
LEARN MORE>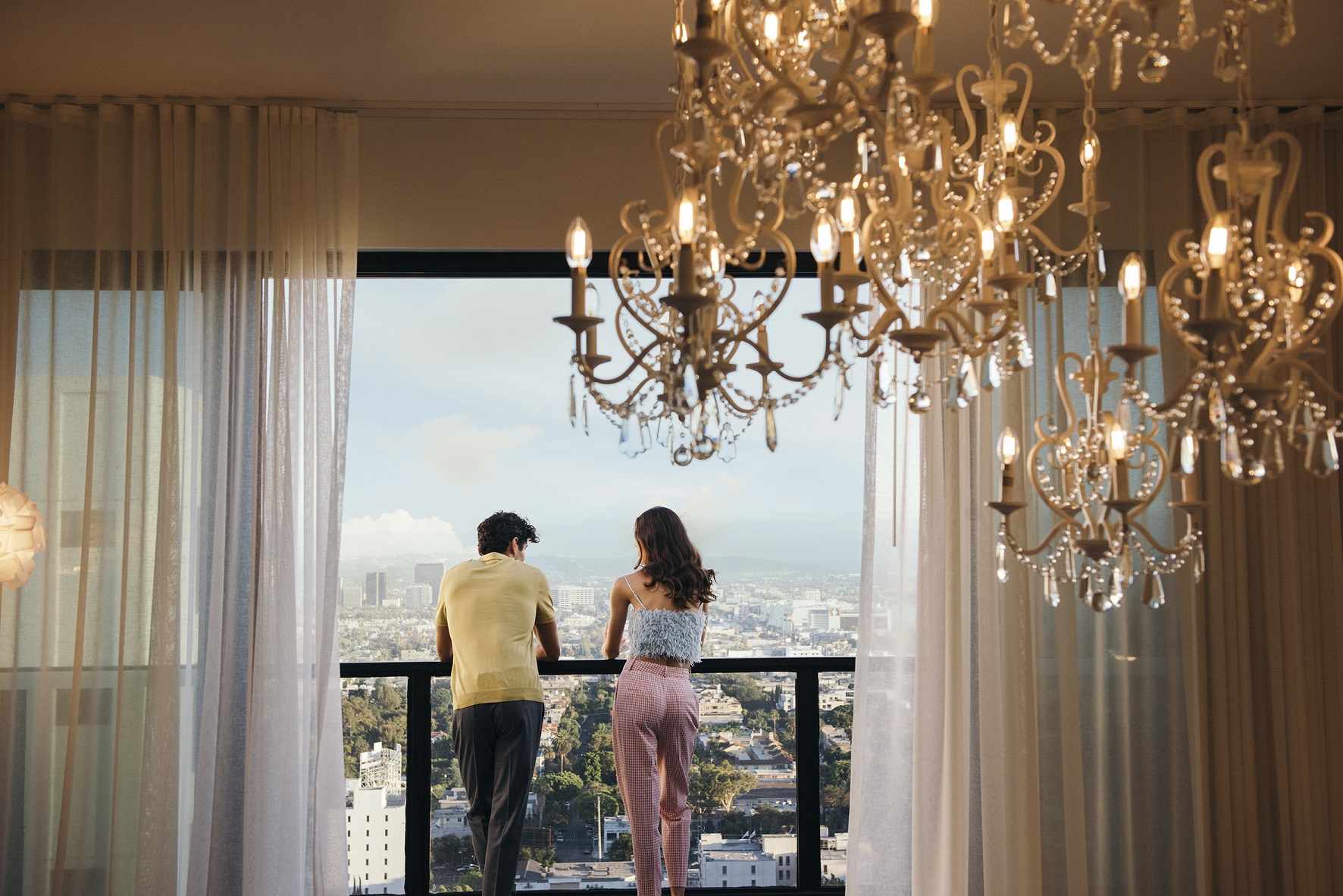 Mondrian Los Angeles
Love is suite at Mondrian
Celebrate with Mumm champagne and chocolate truffles upon arrival.
2/11/21-2/14/21
LEARN MORE>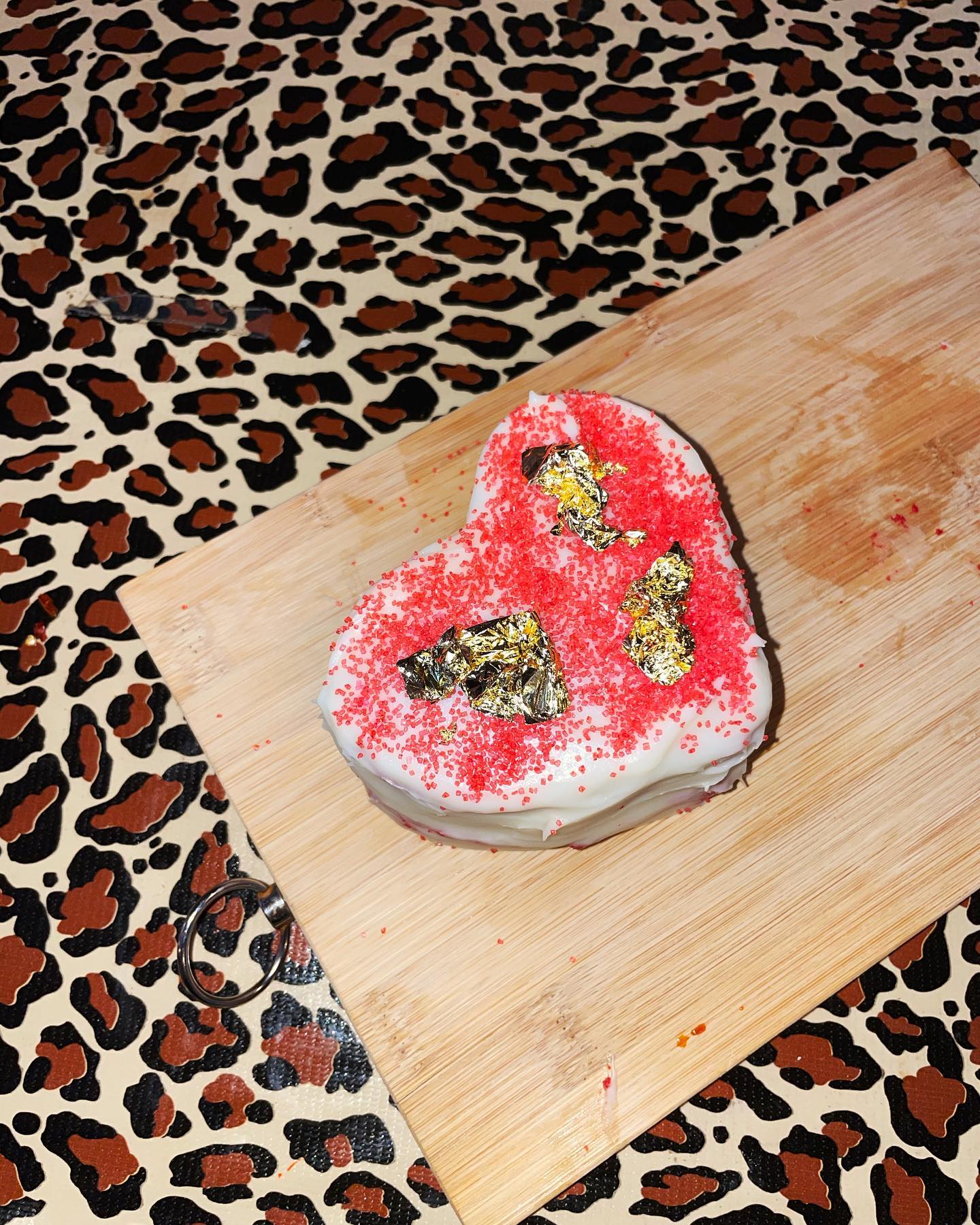 Night + Market WeHo
Valentine's Day is right around the corner and we have you covered! Pre-order now. Be sure to add this Coconut Red Velvet cake from Chef Samantha Quintero. You can choose from five selections: Option 1 – Spicy Duck Rolls, crispy rolls of roast duck, veggies, Thai chili, served with lettuce wraps and sesame hoisin or Option 2: XO Beef Broccoli, grilled ribeye steak, sliced and finished in the wok with Chinese or view more option by clicking the link below. A special selection of wines for Valentine's Day! 2/8-2/14
LEARN MORE>
Samira 13 Jewelry
Valentine's Day coming in early this year!
Use code HEARTS20 for 20% off your purchase
LEARN MORE>
Sunset Marquis
Let Love Rule! Three and a half acres of lush gardens and your one-bedroom suite await you this Valentine's Day. We've included dinner, breakfast, and a few treats to share. Let Love Rule in 2021. Includes Deluxe One-Bedroom Villa, Dinner Credit of $150 once during stay, Daily breakfast credit of $25 per person for two (room service), Bottle of House Champagne and Chocolate-covered Strawberries amenity upon arrival. $650 plus taxes and fees per night. Available to stay from February 12-15th 2021
LEARN MORE>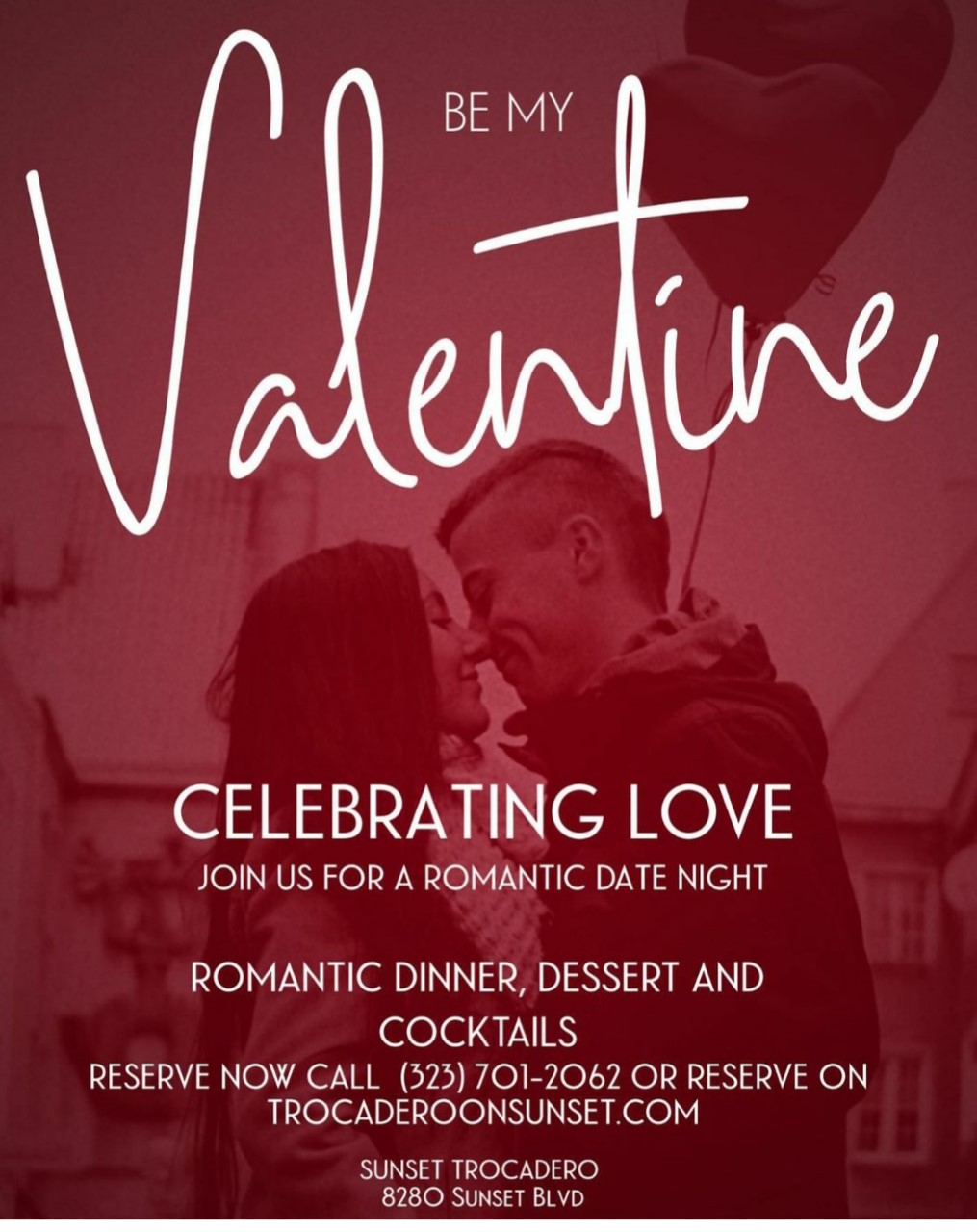 The Sunset Trocadero Lounge
Join us this Sunday for Date night with your Valentine. Enjoy a free glass of red wine or a glass of champagne as we celebrate the day of Love. Call for reservations 323 -701-2062. Or book online on our website. Open from 6pm-2am daily.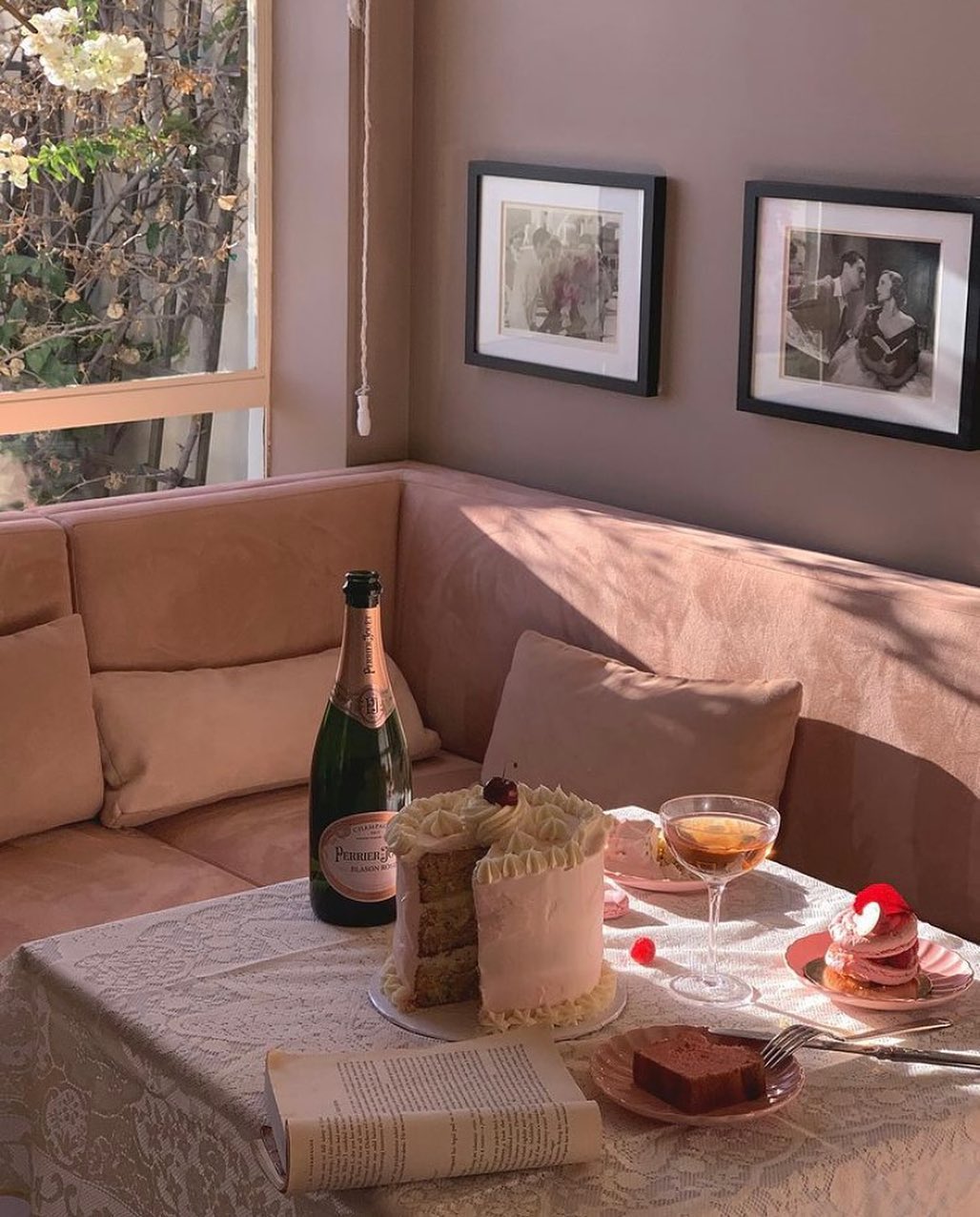 Sunset Tower Hotel
Whether it's a romantic staycation or a self-care getaway, leave it to us! Sit back, relax, and cheers a little bubbly, too. We will be offering a special weekend opening for Valentine's Day with a prix-fix on both Saturday, the 13th and Sunday the 14th.
LEARN MORE>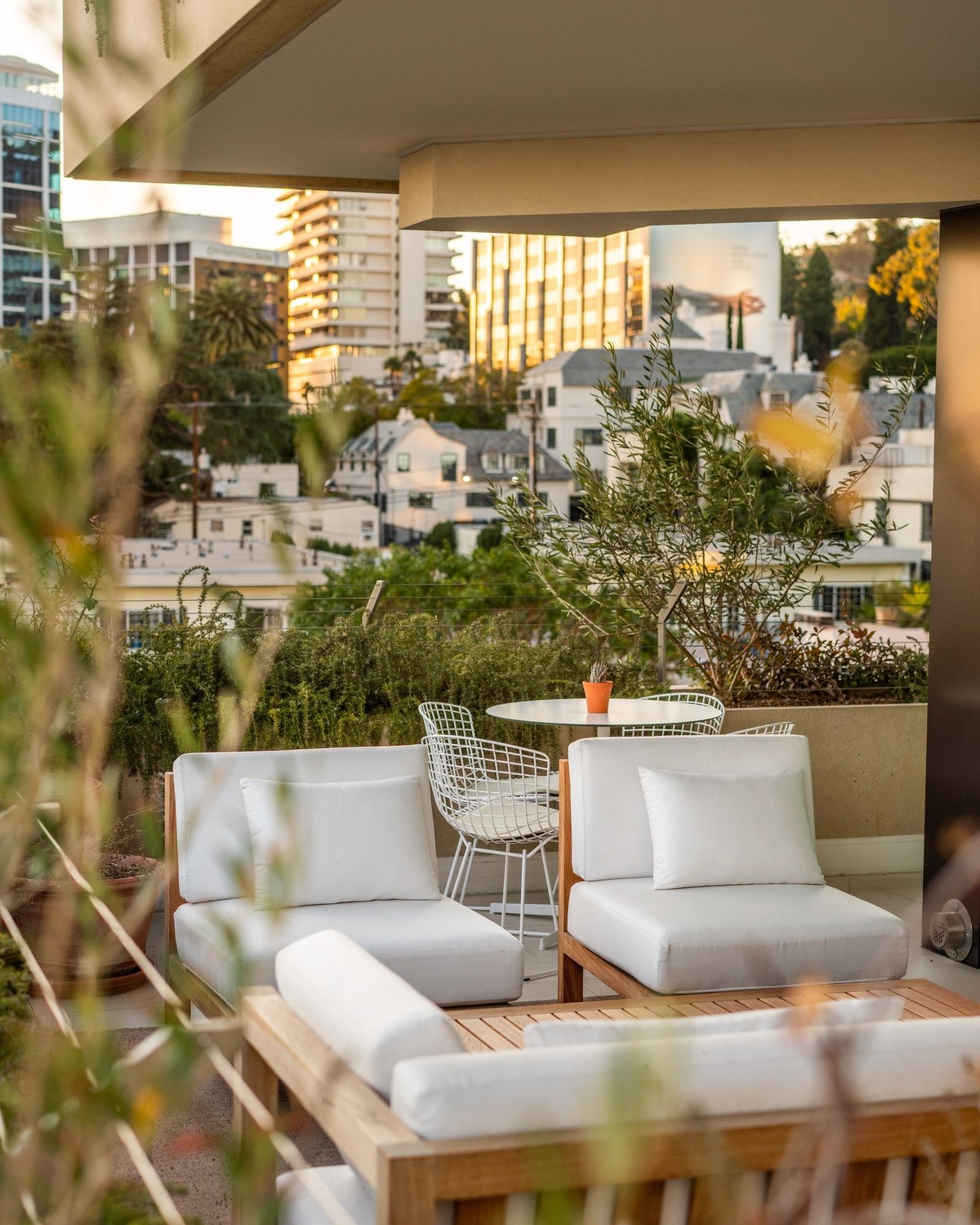 West Hollywood Edition
In celebration of Valentine's Day enjoy our limited-time-only package, Date Night. Beginning with you and your date will be taken to the hotel from your residence for a 1-night stay in our custom-furnished Penthouse, with its expansive wraparound landscaped terrace and panoramic views of Los Angeles. Upon arrival, you will be welcomed with a bottle of Dom Perignon and a 3-course meal, prepared by Executive Chef Pedro Contreras. See the full package below.
LEARN MORE>
Meet the Author
Maxine Tatlonghari is a digital content creator and strategist who resides in West Hollywood. She serves as the first Vice-Chair of the West Hollywood Chamber of Commerce and has been featured in Forbes, Visit West Hollywood, KTLA, and Huffington Post. She co-hosts the weekly We Know WeHo podcast.