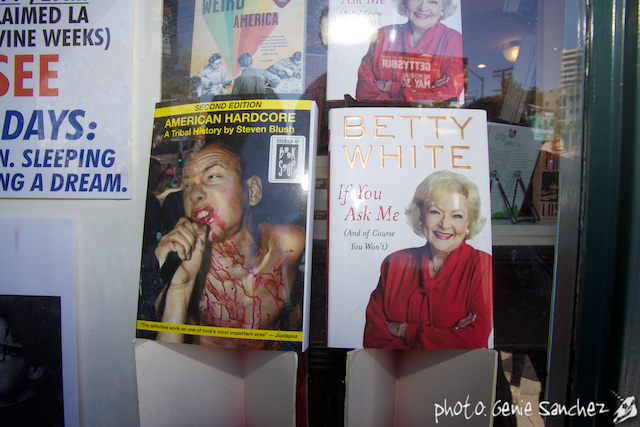 If you threw a party and invited everyone you knew — or wished you knew — you would definitely have Betty White at the top of your invite list.
While fans of the Golden Girl may not have attended a personal party with her this past Sunday, they were treated to the next best thing: meeting the award-winning actress at Book Soup for the signing of her memoir, If You Ask Me: And of Course You Won't, a candid and comedic review of her life – from TV and film roles to Hollywood and growing older. Fans lined up around the block for photos, personal signings and to the chance to meet White, whose trademark smile lit up the store.
The signing was the latest in a lineup of celebrity author events at Book Soup, which has given fans the chance to meet famous-faces-turned-authors Janet Jackson, comedian Demetri Martin and Jesse James among others. Upcoming celeb author signings at the store include Adam Carolla (May 22), Scott Weiland (May 24) and comedian/actor Jeff Garlin's reading group (June 10). For more info about Book Soup's author events, including a full calendar, visit www.booksoup.com.
Photos courtesy of Genie Sanchez