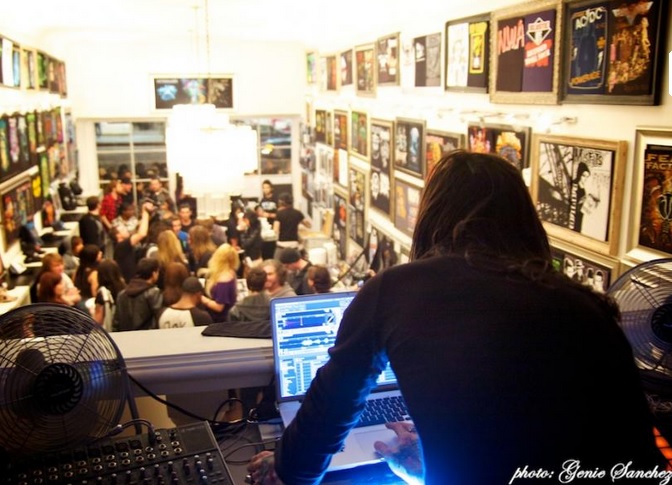 Happy Record Store Day, friends! Get out and support local record stores and music at SoundCheck Hollywood's third annual Record Store Day party.
Today's events kick off at 3 p.m. and include live performances, special releases and limited/special edition Record Store Day releases. Young Guns will perform an acoustic set at 3 p.m. as well and As I Lay Dying is stopping by at 7 p.m. for a signing session.
For more information, visit www.facebook.com/SoundCheckHollywood.

Photo courtesy of Genie Sanchez.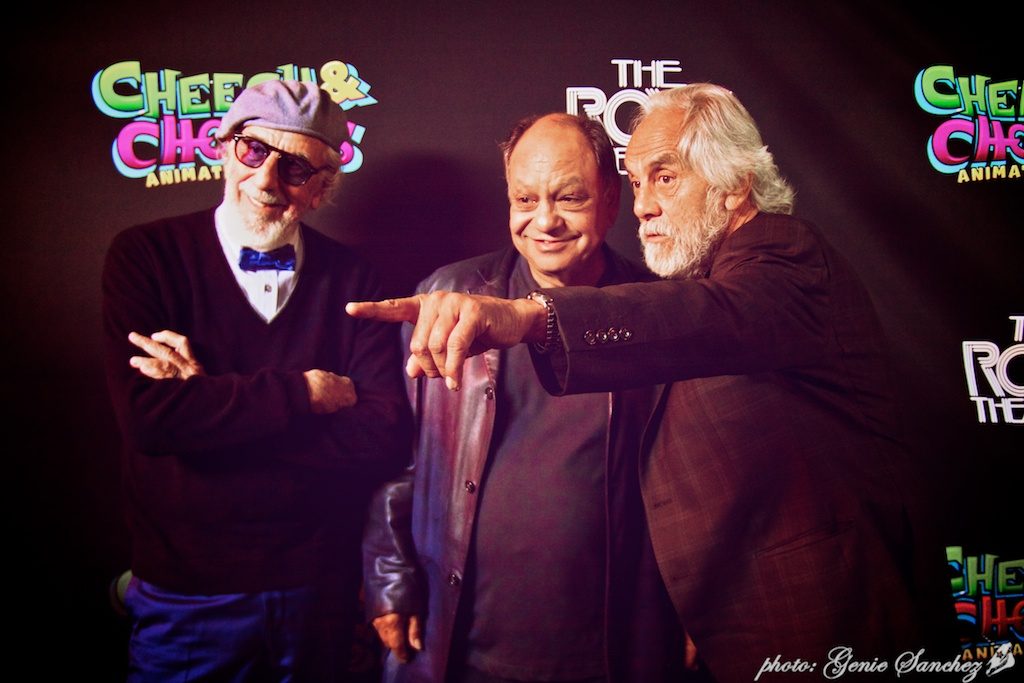 Legendary comedians and cannabis supporters Cheech Marin and Tommy Chong returned to their roots this week, celebrating the release of their new film, Cheech & Chong's Animated Movie, at The Roxy Theatre. The green carpet event featured a parade of lowriders, treats from the Munchie Machine food truck and complimentary beverages, including the "Bong Water" cocktail.
Guests in attendance included producer and Roxy co-founder Lou Adler — who helped make Cheech & Chong household names with Up In Smoke in 1978 — Tommy Davidson, Hal Sparks, Cisco Adler, Marisa Saks, DJ Josh LeCash, Yvette Yates, Lance Broadway and Alonzo Bodden.
Photos courtesy of Genie Sanchez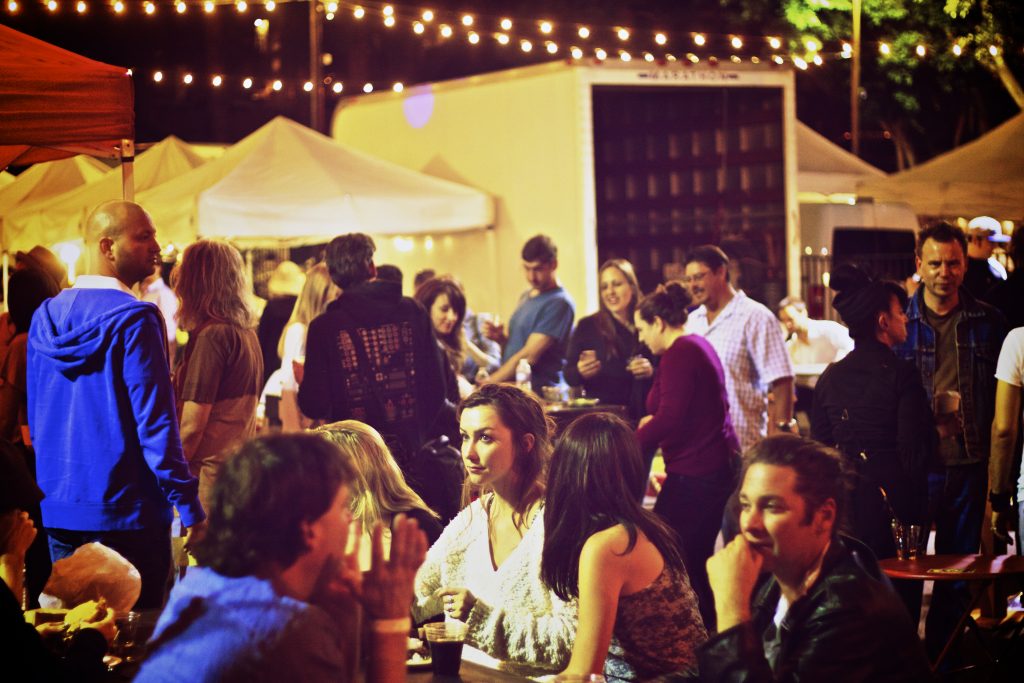 Good news for all fans of farmers' markets, food and fun. We are happy to announce that the Sunset Strip Market will begin its 2013 season on Thursday, May 2! The seasonal market will take place every Thursday night from May through October at the City of West Hollywood public parking lot located at 8755 Sunset Boulevard. The re-launched Market will also feature extended summer hours, operating from 6-10 p.m.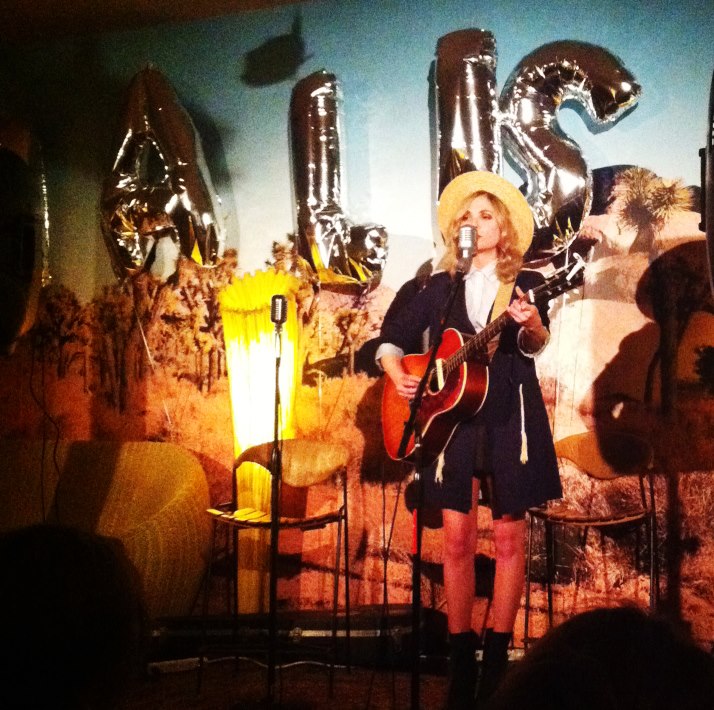 Who said that free and fun should be mutually exclusive? A host of Sunset Strip venues and businesses are doing their best to bring you free and affordable nights of fun each and every week. So you can save your money for the bar (or the taxi ride home) and party with us!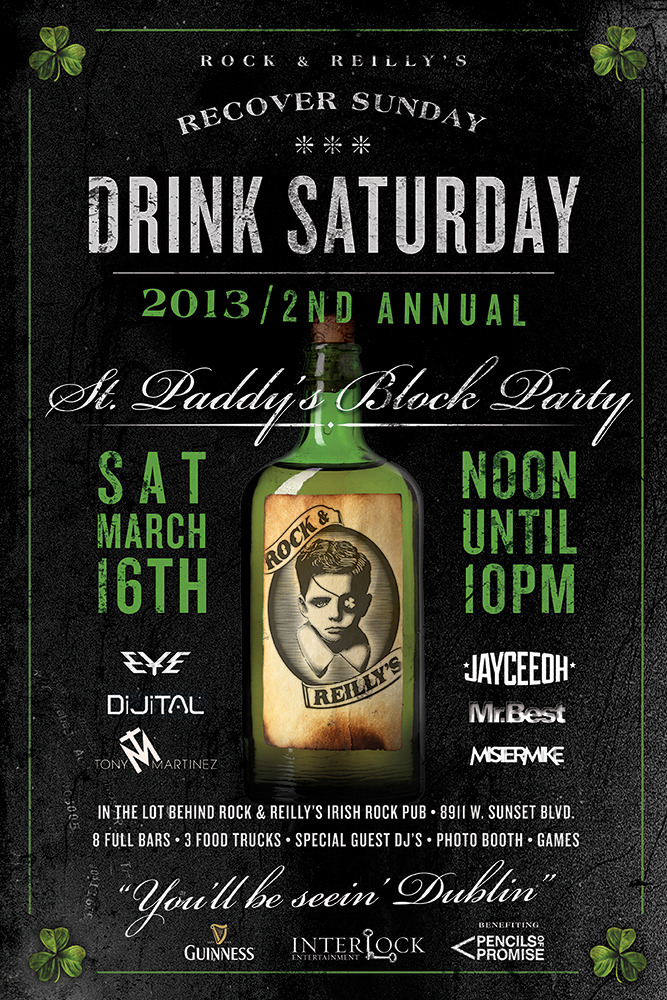 You have your obligatory "Kiss Me I'm Irish" pin, assorted green clothing items and designated driver ready to go. Now you just need a plan. Lucky for you The Sunset Strip has multiple party options – all within walking distance – for you to enjoy. AND even better, the party kicks off Saturday! So go ahead, everyone gets to be Irish at least one (or two) days out of the year.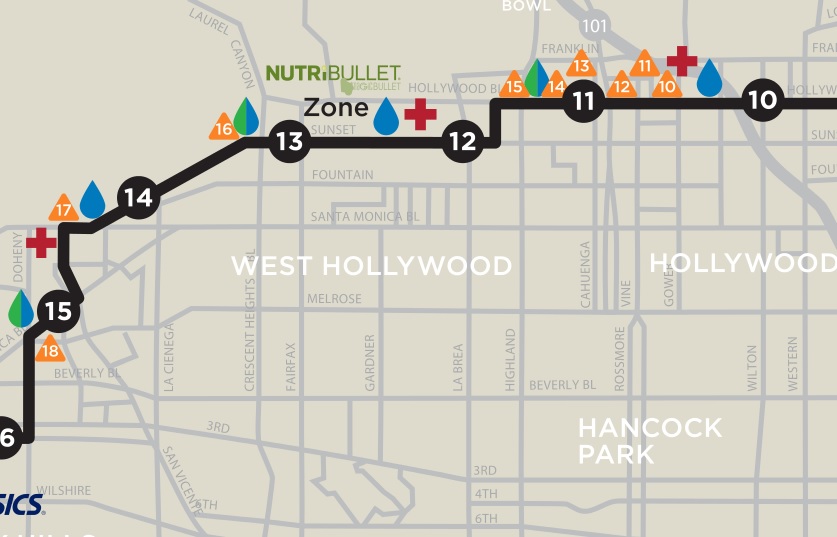 The City of West Hollywood and The Sunset Strip will welcome runners competing in the Los Angeles Marathon's "Stadium to the Sea" course this Sunday, March 17.
The marathon starts at Dodger Stadium and will finish at Ocean Avenue in Santa Monica, looping through Hollywood, West Hollywood and Beverly Hills in between. An estimated 25,000 runners will experience iconic landmarks on The Sunset Strip on miles 13-14 of the 26.2-mile course, including the Sunset Tower hotel, Whisky A Go-Go and Viper Room. After running The Sunset Strip, runners will turn left onto San Vicente Boulevard and onto Santa Monica Boulevard in West Hollywood.
To accommodate the 2013 Honda Los Angeles Marathon, Sunset Boulevard will be closed to traffic between North Havenhurst Drive and Clark Street/North San Vicente Boulevard on Sunday, March 17, between the hours of 4 a.m. and 2 p.m. Additional street closures in West Hollywood include: